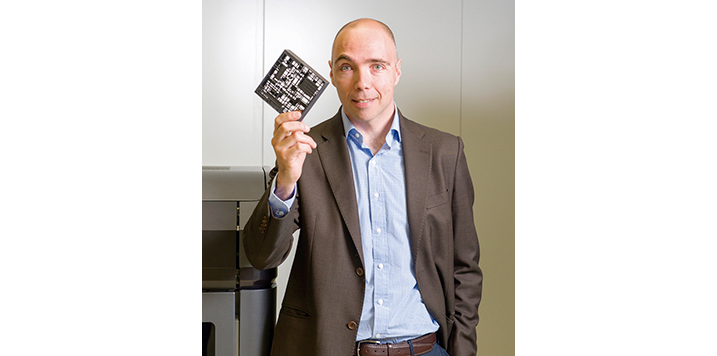 18 May, 2021
On 13 May, the General Assembly of the Spanish Association of Additive and 3D Manufacturing Technologies, ADDIMAT, elected Jaume Homs as its President for a period of two years.
Jaume Homs is Regional Business Manager of HP, in charge of the markets in Spain, the Benelux, Portugal, the United Kingdom and Ireland. The Association's new President takes over for Alfonso Urzainki from EGILE CORPORATION XXI, who has been at the helm of ADDIMAT for the last four years.
HP became a member of ADDIMAT in 2017 and has held a position in the Association's Board of Directors since that same year. This multinational company began to sell industrial 3D printers in 2016 and counts on a worldwide base of operations for 3D printing in Sant Cugat del Vallès (Barcelona), where it also inaugurated the largest 3D printing centre in the world in 2019, with more than one hundred industrial printers covering a surface area of over 14,000 square metres.
At the General Assembly, ADDIMAT presented its activities and results for 2020, a difficult year during which the Association has been able to maintain the number of its members, which are nearly a hundred. The Assembly also approved the Management Plan for 2021. The expectations for this year are to return to the previous trend of growth of the sector, which has maintained its turnover in Spain, despite the pandemic.
ADDIMAT, along with the Associations AFM, ESKUIN, AFMEC and UPTEK, forms part of AFM Cluster, which defends the interests of advanced and digital manufacturing. AFM Cluster groups almost 600 companies, which employ 16,500 people and have a joint turnover 2.8 billion Euros.