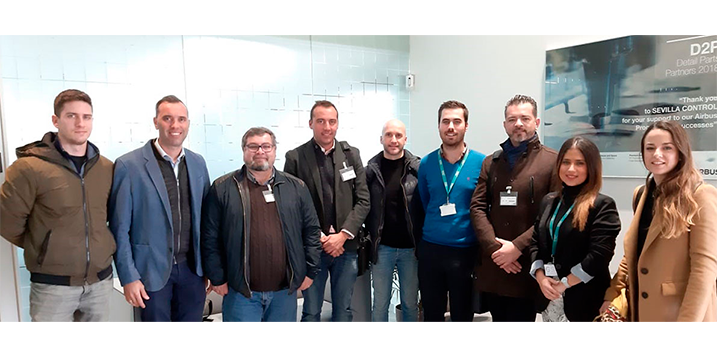 03 June, 2019
Emergy Group will attend the ADDIT3D Fair from June 4 to 6 to show its additive manufacturing technology, in addition to presenting its participation in the Green FA 4.0 project.
Emergy Group, formed by the companies INDAERO, UNILASER and EBAMEC, has been betting on additive technology since 2015. Indaero invested in Stratasys machinery for printing high-strength materials such as ULTEM for use in the aeronautical sector. Unilaser has developed robotic equipment for metallic additive manufacturing by Cladding.
Since 2018, Unilaser and Indaero are part of the GREEN FA 4.0 research project, which aims to develop additive manufacturing processes by Laser Metal Deposition with metallic wire (LMD-w) for its trade-off with the Selective Laser Melting (SLM) technology in the manufacture of aeronautical engines critical parts. This project, led by GSC and with the majority collaboration of Emergy Group, is carried out under the framework of the FEDER-Innterconecta 2018 program.
UNILASER: THE LMD-w PROCESS
The Laser Metal Deposition with metallic wire (LMD-w) is a new technology that allows producing complex pieces of high performance materials for the aerospace and automotive industry.
INDAERO: 5-AXIS MACHINING AND POSTPROCESSING
Indaero provides three-dimensional measurement equipment that allows to define the state of the parts after the manufacturing process, and then perform a post-processing by 5-axis machining.