ADVANCED LASER BASED MANUFACTURING BROKERAGE EVENT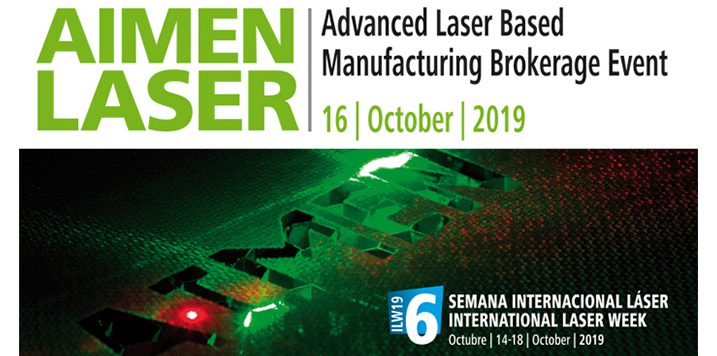 23 July, 2019
The next 16th October AIMEN Technology Centre organises the Advanced Laser Based Manufacturing Brokerage Event during the VI International Laser Week in O Porriño (Pontevedra). During this workshop, new trends in advanced laser based manufacturing and upcoming opportunities for R&D&I under Horizon2020 will be presented.
Brokerage activities will comprise pitch and networking sessions where project ideas, industrial needs and technology offers will be presented and discussed to promote collaboration in R&D&I activities between relevant actors in laser sector.
The event is directed towards researchers and professionals from companies interested in working on innovative laser-based solutions that meet key industrial needs.
NEWSLETTER
Subscribe to our newsletter. Just insert your e-mail and you will receive the latest news.