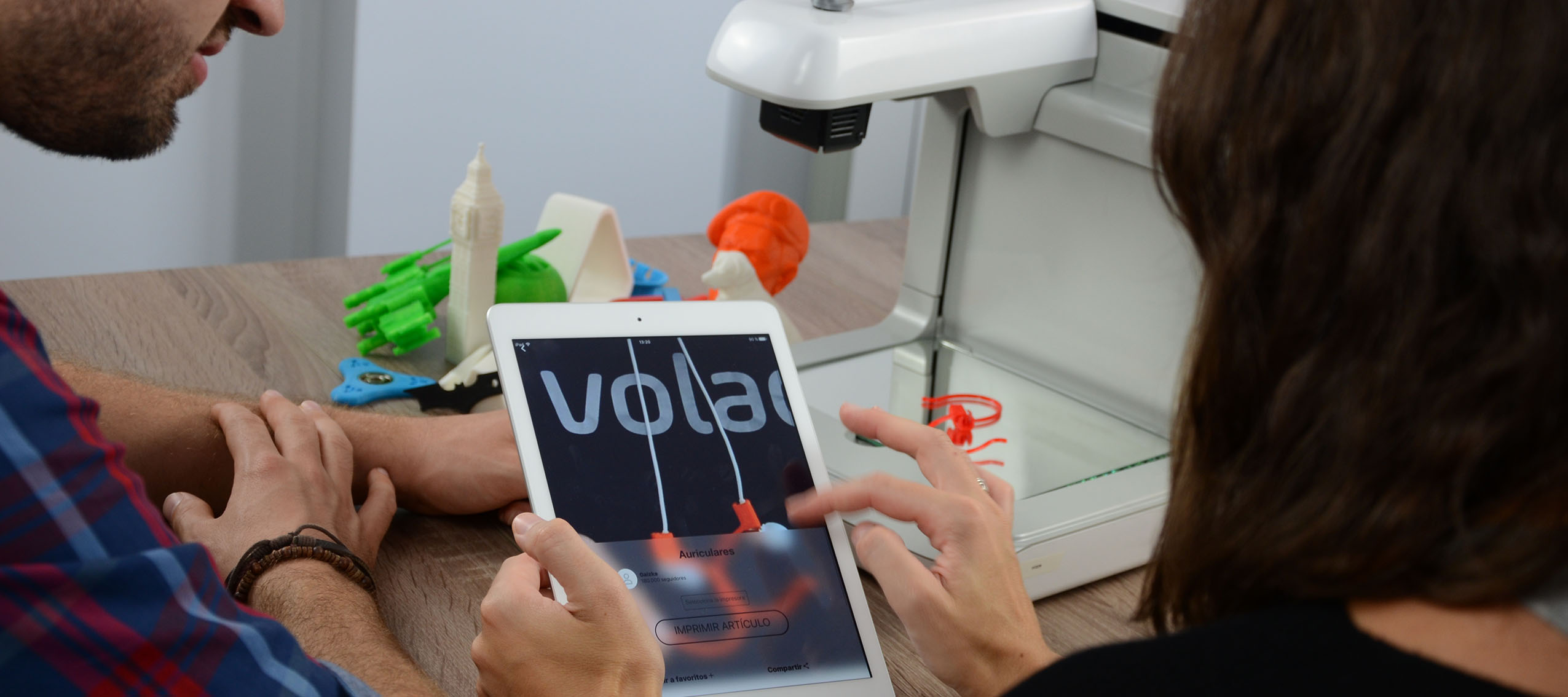 08 November, 2017
Voladd democratizes the benefits of 3D printing in the everyday lives of people with its unique proposal and its ease of use. No need to install software. No need of extra knowledge. You can have thousands of objects instantly and for free, wherever and whenever you want them.
Voladd allows the unthinkable to happen. Anyone can have objects for their life. Wherever and whenever you want them. Initially, its launch was scheduled for November in major retailers in Spain, Portugal and Germany, as well as online in www.voladd.com. However, due to the growing demand and an ambitious drive to expand internationally, Tumaker decided to launch limited numbers with discounts up to 300€ for the most interested (or impatient).
"The United States, the Netherlands, South Africa, Japan, Italy… We are selling in countries we would never have expected to sell in. And this is just the beginning" says Jon Bengoetxea, CEO of Voladd. As explained in previous interviews, "Voladd is so useful that it allows you to have what you need when you need it. It is the new and groundbreaking way of getting objects for your life. Before, you could only get objects by buying them in a store or online. With Voladd, now you can have them instantly and for free. You only have to ask yourself, what do I want today? Or what do I need now? Explore objects and apps distributed in more than 25 categories in the Voladd Cloud online platform, and you will be able to select, print and enjoy what you need."
In addition, Voladd is the first 3D printer in the world that allows you to have objects in streaming, by introducing a new category of digital content, objects. Thus, Voladd provides consumers the revolutionary power of obtaining objects for their lives, as easy as listening to music or watching online videos. Furthermore, Voladd is the first 3D printer you can share with relatives, friends, colleagues, students, etc. Wherever they are and from anywhere in the world.
Although the Kickstarter campaign has already reached its goal in barely 18 hours, it will be active until November 26 in the following link, with discounts up to 300€: http://60.go2.fund/voladd. On November 26, the campaign will close and Voladd will be available in major retailers (to be announced) in Spain, Portugal and Germany, as well as online in www.voladd.com and specialty stores.