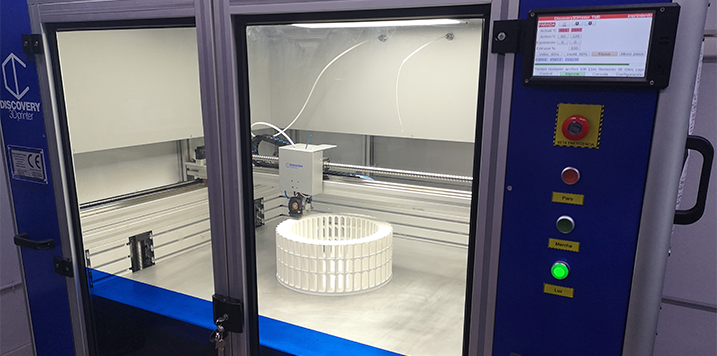 16 March, 2021
Technical Maritime Bureau S.L.U., located in Las Palmas de Gran Canarias, is a shipbuilding and repair dedicated company since 2016. His commitment to digital transformation, led him to invest and buy additive manufacturing equipment as well as a 3D scanner, in order to diversify and be able to offer its clients a greater range of solutions. This project was financed with the 2019 call for SME Investment of the Canary Islands Government and had the advice of the CIDE Network throughout the application and justification process as well as the support of the Canary Islands Maritime Cluster.
3D scanning solutions for inspection and reverse engineering services increase efficiency and reduce time to market for marine manufacturing companies. On-site ground scanning solutions using long-range scanning systems, such as the 3D scanner, can create usable models for construction or repair in just a few days, dramatically reducing time in the dry dock. Among other benefits, much less steel will be used in the manufacture of parts, thus reducing the manufacturing gases and the weight of the parts, saving on fuel and weight, for the handling of the same by the personnel. All this translates into time and cost savings for our clients.
As a result of the project, TMB has created a research, development and innovation department, aimed at additive manufacturing or 3D manufacturing. This has allowed them to continue and expand the company's capacity in the manufacture of new components and replacement parts, both for ship repair and for the industrial sector in general (motor, aeronautics, industrial machinery, etc.). The company has acquired a large format Discovery 3D Printer from the manufacturer CNC Barcenas, where they can manufacture parts up to 1200x500mm in high-strength plastic materials, such as ABS, carbon fiber, etc. They have also acquired a 3D scanner with which they can generate files of any part that needs to be manufactured without the need for previous drawings or data, and a high-speed CNC milling machine to finish these parts, as well as to manufacture and shape different materials.
TMB looks forward to helping its customers with part manufacturing solutions saving time and costs with high quality materials.