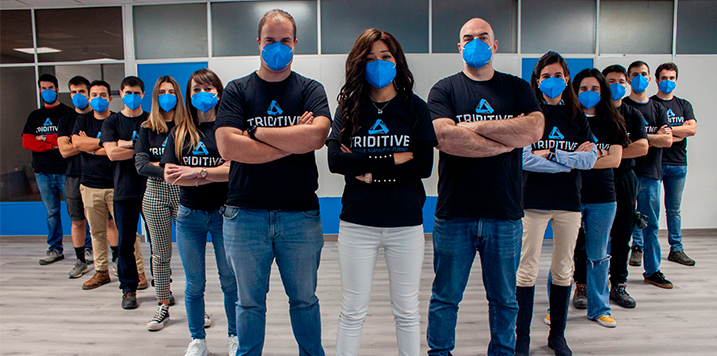 12 January, 2021
Triditive, the Spanish company developing automated additive manufacturing technology, has been selected to be part of the 8th cohort of InvestHorizon accelerator, a program financed by the European Commission, in association with Eureka. It aims to support Deep-T that have the potential to become scale-ups to boost their investment readiness. TRIDITIVE is one of the European companies selected to be part of the acceleration program in 2020 during 6 months.
The EC is deeply committed to improving the financing conditions for innovative SMEs. InvestHorizon reflects EC's efforts to boost the investment readiness of European SMEs and progress them toward scale-ups, by developing the European ecosystem.
EUREKA is an intergovernmental network, a leading facilitator of innovation and a proven platform for international R&G&i cooperation and access to finance for companies. InvestHorizon is the associated initiative as part of EUREKA's investment and business readiness activities.
Tech Tour is one of the largest investor-oriented communities in Europe connecting entrepreneurs, investors and corporate partners from across the world.
Triditive is a Spanish based industrial automation company for Additive Manufacturing. Triditive has developed the AMCELL 3D Printer, an advanced robotics system fully automated powered by machine learning to bring additive manufacturing to the production floor thanks to its mass production and multimaterial printing capacity.