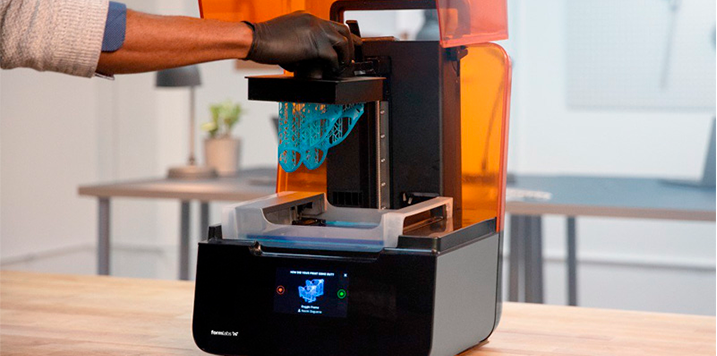 31 May, 2019
Sicnova will participate in ADDIT3D with its own stand (K-05, Pavilion 5), where, they will show the highlights of their extensive catalog of 3D technology adapted to diverse needs of the industry, both in additive manufacturing and 3D scanning.
They will present the new HP printer model: the Multi Jet Fusion 5200, thought for high productions of around 700 pieces a week and the capacity to manufacture with a flexible material as TPU and two types of polyamide (PA11 and PA12). This will allow them to further expand the possibilities of manufacturing functional prototypes and final pieces, with new applications and market niches.
Another strong point is the new addition to the Sicnova portfolio: Formlabs. The company makes an important qualitative leap by becoming an official distributor of the world's leading brand in terms of SLA (Resin) technology.
Having Markforged in its product catalog, visitors will be able to see the Metal X printer from the North American manufacturer on their stand, which allows obtaining pieces with direct metal printing with a high precision and at a very affordable cost for the industry.
Among the novelties this year, is the latest CloneInspector. Two digitization and automated dimensional analysis systems for the industry, which allow a complete verification of quality controls in on-line and off-line processes. Attendees will have the opportunity to see the performance of the Offline version of CloneInspector at the Sicnova stand.
As for materials, they will present the agreement with the manufacturer Polymaker, highlighting above all PC polycarbonate, a material of interest in the market due to the jump of the industries of the prototyping and final piece. Its high resistance to traction and especially to impact, together with more resistant working temperatures than other more conventional materials, makes this material a good candidate for tooling and spares parts, as well as structural parts with great strength.
Finally, as an expert company in the sector, at the stand of ADDIT3D the specialists in 3D technology from Sicnova will advise the visitor in a personalized way and solve their doubts about 3D technology in the search to improve the profitability of their production processes.