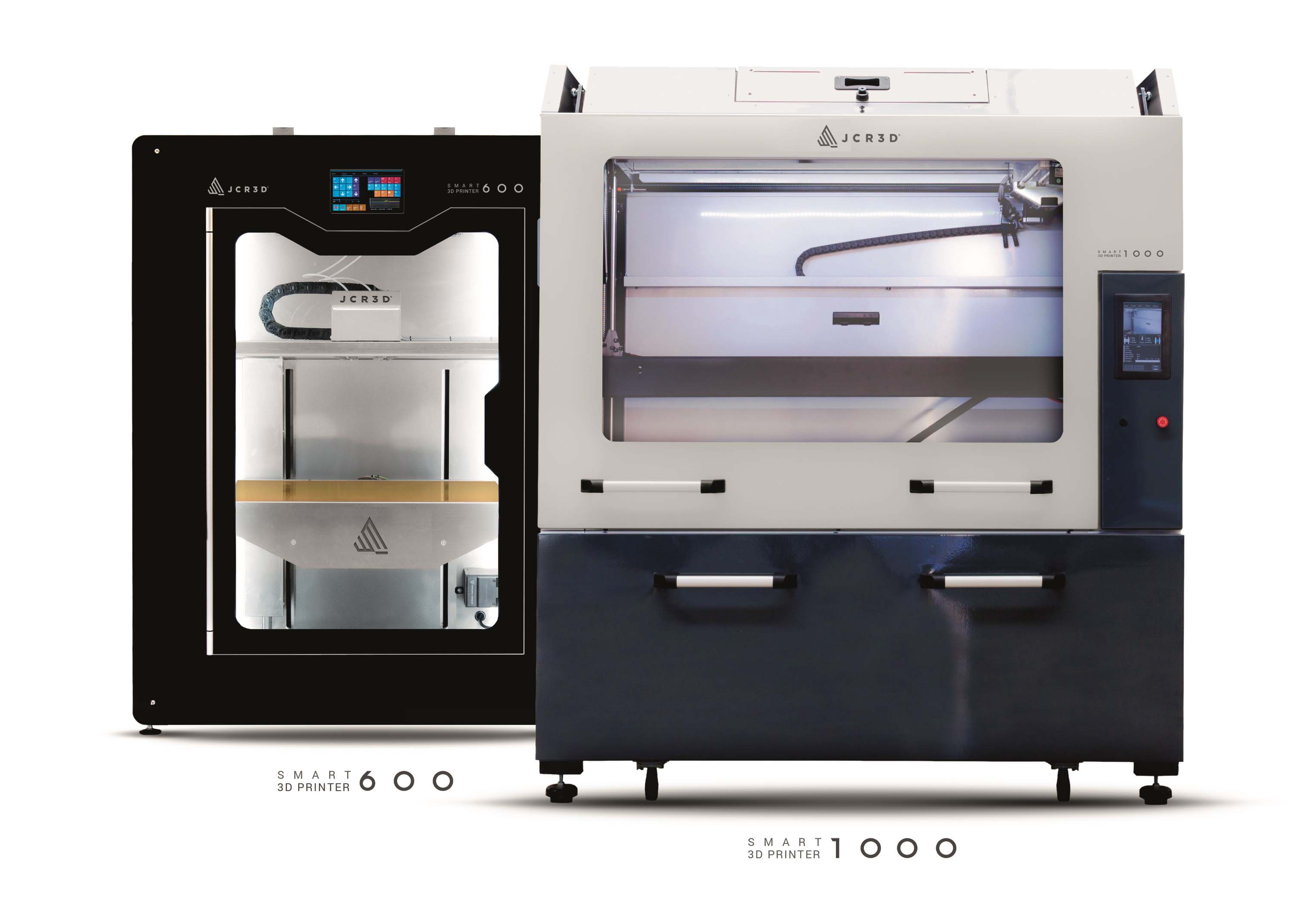 07 November, 2018
The exclusive software allows to automatically correct file errors to minimize production time and cost
Grupo Sicnova comes back one more year to Formnext trade show in Frankfurt, where its renewed line of industrial 3D printers, JCR3D, will be presented worldwide. Thanks to the combination of large format industrial FFF 3D printers and an advanced exclusive software to manage files and printing jobs, JCR3D offers a smart additive manufacturing system for industries which allows to automatically correct files and verify printing configuration, to save production time and cost.
JCR Manager software included with these printers allows automatic verification of the stl file and repair if it has errors. Besides, JCR Edit software complement is also included for manually editing large files or those which don't admit automatic repair. After that the software compares the parameters of the G-Code file obtained by the slicer software (layer thickness, printing speed, type of nozzle, etc.) and shows an error warning and possible solutions to fix it, in case it detects a setup conflict. It all helps optimizing the process before the actual printing job and avoids print failures which imply wasting time and material.
Other additional features, such as smart management of electric supply cuts, automatic maintenance notification service and Print Factory functionality for simultaneously work with several JCR models, make this smart additive manufacturing system a versatile, complete solution, designed for solving specific issues that 3D printing operators and engineers have to face everyday.
JCR3D series include several 3D printer models with different building size and extruder configuration, in order to adapt to each company's specific needs. In addition, the basic models can be upgraded at any time.
JCR 600 model features a building size of 580x400x500 and a dual extruder which includes two basic type extruders that allow printing with PLA, JCR Print, TPU-Flex and PVA. JCR 600 Pro version also includes two High Temperature extruders, to use other industrial materials (ABS H. I., PC, Nylon, carbon reinforced Nylon).
On the other hand, JCR 1000 models offer a bigger building volume of 1000x600x600 mm. It's available in Single version (only one extruder, which can be Basic, High Temperature or High Production type) and in Dual Extruder version, in order to print with two materials.
A thorough quality control is carried out for every printer before its delivery to the end customer, in order to ensure its condition. All models also include an extended two-year warranty.
Both the hardware and the software of JCR3D are fully developed by R&D Department at Grupo Sicnova, and the assembly of the machines takes place at the facilities of the company in Linares (Spain). After eleven years of history Grupo Sicnova can boast about a great experience in the field of 3D technologies in Spain, both as reseller and manufacturer of additive manufacturing and 3D scanners equipment. Thanks to all this know-how Sicnova can offer to industries a complete additive manufacturing solution for optimizing workflow and saving cost, with a quick ROI.