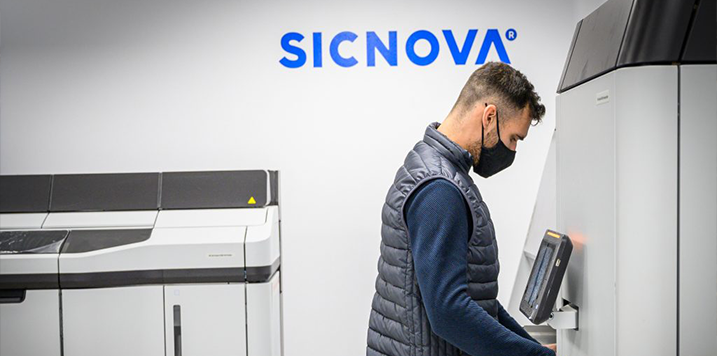 22 February, 2022
Sicnova has been awarded AENOR Environmental Management certificate nº GA-2022/0021 in acknowledgement and as proof of its management system's compliance with ISO standard 14001:2015 for its sales, distribution and technical service activities on 3D scanners and 3D printers, as well as sales of consumables for service equipment. Furthermore, this standard calls for extending these environmental commitments to the activities of suppliers and subcontractors in those aspects that can have a significant impact on the environment.
In relation to the environment, through this distinction, Sicnova undertakes to fulfil a series of objectives, including:
To comply with both the requirements set forth in prevailing legislation applicable to the quality and environmental management system, and with the requirements of the client, and other requirements the organisation is subject to, guaranteeing a commitment with all interested parties.

To identify and assess the environmental aspects deriving from the activities of Sicnova in order to prevent negative impacts on the environment.

To properly manage waste generated by reusing and recycling, as well as implementing energy efficiency, resource minimisation (water, electricity, paper, etc.) and promoting the use of ecological products and technologies during the course of activity in order to achieve environmental improvements.

To involve and raise awareness among the staff on environmental concerns, promoting the establishment of good environmental practices in the workplace.

To promote and disseminate this policy among clients, employees, distributors, collaborators and suppliers of the company, as well as among other stakeholders.
This environmental certificate comes in addition to UNE-EN ISO 9001 already obtained at the end of last year, under number ER- 0515/2021, which certifies the internal quality management systems. Obtaining both of these certificates comes as a result of an ongoing improvement process undertaken over recent years in the internal organisation and manufacturing methods of Sicnova, thanks to its firm commitment to quality, efficiency and customer and staff satisfaction.
On the other hand, Sicnova will regularly check revisions of the policy adaptation system, as well as monitor and plan the required and quantifiable management goals, in order to establish the pertinent improvement measures.