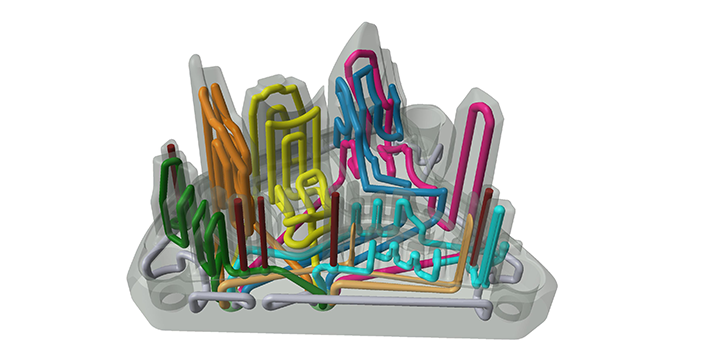 19 September, 2019
Renishaw organized on October 2, at the Technological Center of Plastic in Martos, Andalusia, its third workshow on additive manufacturing.

On this occasion, 3 experts met, who presented their experiences in the sector of plastic injection and how metallic additive manufacturing is adopted.

Daniel Aguilera Puerto, Commercial Manager of the Andaltec Plastic Technology Center, was one of the speakers of the day. Andaltec is a private non-profit foundation created in 2003 at the initiative of 29 companies, it is recognized by the Ministry of Economy and Competitiveness as a national technology center.

Andaltec has services to optimize and validate the design of products and processes: CAD design, mechanical simulations, thermal, condensation. Rheological simulation (Moldflow), thermoforming (T-SIM).

Likewise, Juan Antonio Colmenero, P0 / P1 Product Technical Engineer of Valeo, addressed the 'Demand for series production to additive manufacturing'. The company is the quintessential supplier for the automotive sector that offers innovative systems and equipment for the reduction of CO2 emissions and develops systems and technologies for a more intuitive operation.

Renishaw, founded more than 40 years ago and an expert in its beginnings in the aeronautical sector, undertook to present the solutions that increase productivity for plastic injection through the use of additive manufacturing.

The day ended with a snack and with the visit to the Andaltec facilities, where the participants were able to see first hand the facilities of the technological center.