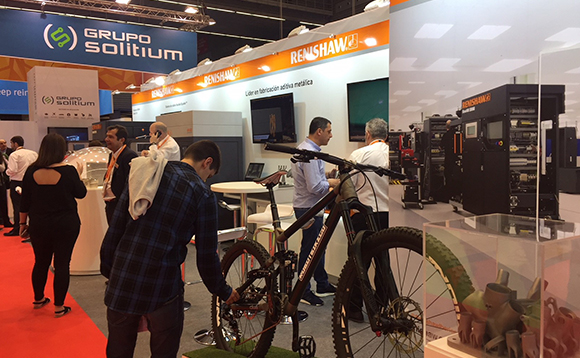 03 September, 2018
Renishaw, a leading company in the industrial sector, will once again be present at MetalMadrid exhibition from 11th year, which will be held this year on 26th to 27th September at the IFEMA exhibition centre. Located in Hall 4, Stand C18, the company will present its latest additions to metrology and additive manufacturing from the catalogue of products it already has.
Among the new releases Renishaw will highlight the new EquatorTM 500 system integrated with IPC software, this new gauge and the new software make possible a feedback to machining centers and CNC lathes to update tool offsets and control the processes completely. The versatile gauge EquatorTM 500 allows larger parts to be measured, such as engine blocks, transmissions, casting components for suspensions, among others.
In addition, in the field of additive manufacturing, Renishaw once again takes a technological leap with its new RenAM 500Q, a high production system equipped with 4 ytterbium fiber lasers that will increase productivity by accelerating manufacturing processes up to four times faster than the systems with a single laser. The RenAM 500Q is integrated with the InfiniAM Spectral process monitoring system designed for the capture of multiple data to detect possible problems during the manufacturing process. Renishaw breaks a new ground with its 3D metal printing systems and helps companies that want to use additive manufacturing as a complementary technology to traditional manufacturing processes.
Renishaw will also show in a robot in collaboration with Universal Robots how the integration of the absolute encoder AskIMTM, integrated into its joints, can provide high operational safety, precision and excellent coordination of movements as the arm captures the angular position of each joint with an accuracy of ± 0.05 °.
To receive an invitation to MetalMadrid by Renishaw, please click here: Free invitation