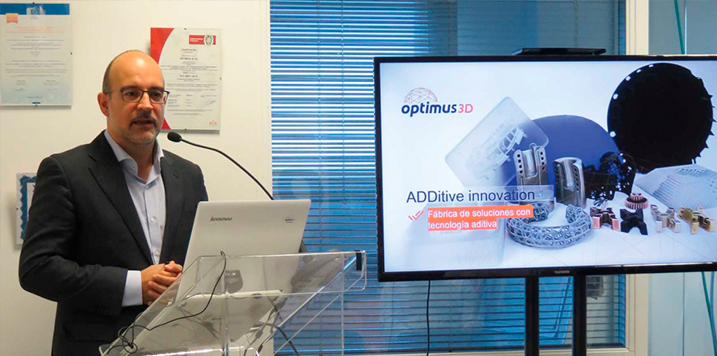 09 September, 2019
In recent years, companies in sectors such as automotive and aeronautics have ventured into the use of metal additive manufacturing (AM) technology for prototyping and certain tooling components that can't be modified to obtain an improvement with the conventional manufacturing. In addition, taking into consideration the evolution of technology, more companies implement additive metal manufacturing into the production of small series and custom components.
Companies such as Optimus 3D located in Álava, Vitoria, present solutions and incentives to businesses regarding adopting additive manufacturing technology in their production process making use of their engineering and R&D services.
After investing in Renishaw's RenAM 500 S system in 2018, Optimus 3D has redesigned one of their applications used in the aerospace and military sector for their client EGA Master, world leader in the manufacture of hand tools.
EGA Master has decided to adopt this technology in one of their products, adding to the application some required specific features regarding the material. "For the company it's necessary that the component is manufactured in an a-magnetic material, as it is used for projects in which big magnetic and corrosivity fields are current. Because of that, the material requirement is Titanium 6Al4V," says Fernando Oharriz, CEO of Optimus 3D.
Besides, metal additive manufacturing technology shortens the manufacturing time and therefore the supply time from 72 to 48h. Optimus 3D has achieved a weight reduction as a result of topological optimization, which will make the tool easier to use for the operators.
By using AM technology, these tools can be modified as many times as EGA Master requires. "The Renam 500 S system from Renishaw will allow us to redesign and manufacture applications tailored to the needs of our customers," adds Oharriz.
Renishaw is one of the leaders in the development of systems and software for additive manufacturing through the process of smelting of metal powder bed by laser.
To find out more about Renishaw technology and its applications visit www.renishaw.es/additive