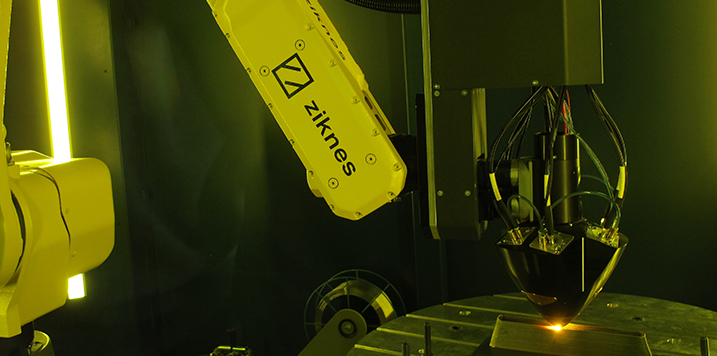 13 June, 2022
Ziknes is a company specialized in additive manufacturing using robotic systems, which offers customers complete solutions for easy, fast and flexible part creation, with zero material waste and reduced energy consumption.
One of its solutions is Z-Metal One, a system for the additive manufacturing of metal parts using Meltio technology, coupled to a 6-axis robotic arm. In addition, a 2-axis part positioner is used as a printing base, which allows more complex geometries of up to 1 m3 to be obtained. The material used is metallic wire, being able to manufacture parts in stainless steel, mild steel, carbon steel, nickel or titanium.
Thanks to the development of a custom software application, it is possible to process any 3D model quickly and easily, simulating the process with the digital twin for the optimization of parameters and trajectories.
They will be exhibiting this solution at the BIEMH together with their partner ATS Global, with the machine working and making live parts to show this new technology first-hand. You can find them in hall 3, stand C38.