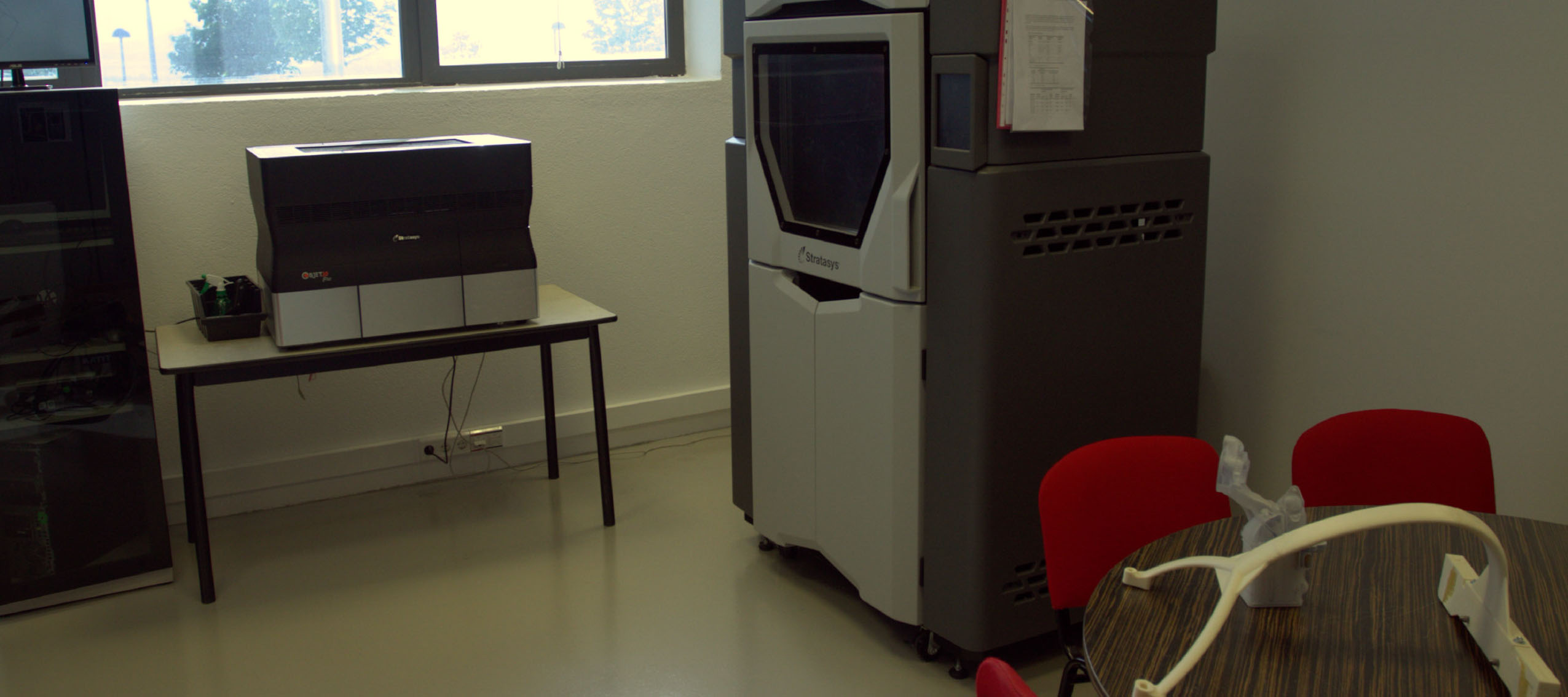 25 May, 2017
Next June, Optimus3d, will increase its productive capacity with new, faster and competitive additive manufacturing technologies.
Optimus 3D is carrying out an expansion plan that contemplates the opening of new market niches. The vitorian firm, which in June will acquire new technology capabilities with a Hewlett Packard Jet Fusion 4200 equipment, is also looking for new strategic partners to accelerate growth in the coming years.
The acquisition of this new manufacturing equipment will make it the first spanish "end-to-end" integral services company to have this revolutionary Jet Fusion technology.
Optimus 3D, a company dedicated to the development of prototypes and innovative end products with multiple applications through additive manufacturing technologies, is immersed in an ambitious expansion plan that contemplates the acquisition, in the short term, of the most modern equipment of 3D printing, as well as attracting talent capable of make full use of these new tools, as explained by the company's CEO, Fernando Oharriz.
The head of this young firm, created in 2014, believes that with the new equipment and capabilities that will acquire in the coming months will be able to cover new business niches like the functional parts or definitive pieces of low cadence, replacing in those niches technologies conventional ones such as plastic injection or low cadence casting.
Optimus 3D develops its activity, mainly, in the design and industrial manufacture - aerospace, tooling and automotive - and in the field of health. Our portfolio of customers includes firms such as Mercedes Benz, Porsche, Irizar, Sunsundegui, WEC Velatia, Airbus or Danobat; but also institutions such as Osakidetza or the Basque Foundation for Health Innovation and Research, BIOEF. According to Oharriz, the company's know-how is based on the combination of software, hardware and materials - plastics, resins and metals - agglutinated with 3D printing technologies to provide comprehensive solutions that improve the efficiency of products and tools. In this respect, the firm understands as an integral service both parametric and topological engineering with the aim of being able to take advantage of manufacturing technologies.
As for the new technologies that the company plans to incorporate, in June of this same year will install a new equipment Hewlett Packard Jet Fusion 4200 additive manufacturing of plastics as PA12 / PA11, etcetera, a tool faster and more competitive than most of the rest of 3D printing technologies. This new 3D printing technology is also focused on being able to control the "voxel" which will allow a revolution in the design of the 3D models, as in its manufacture, because in the near future we may have discreetly control in density, color, conductivity and other characteristics. In addition to increasing the productive capacity of the current equipment, quite "saturated" already, - admits the CEO -, human resources will be increased, especially with engineers. In the short term, the company, aspires to be considered as a technological partner of its customers, from the conception of the product or tooling and actively participating in all development and manufacturing processes based on the philosophy Industry 4.0.
Likewise, it has been immersed in the search for new strategic partners that allow it to finance faster its growth, internationalization and technological challenges. Its objective is to attract industrial companies that want to invest in the firm in order to be able to acquire technology instead of developing it internally.