NEW COLLABORATION BETWEEN ABRAST BY CONIEX AND FORD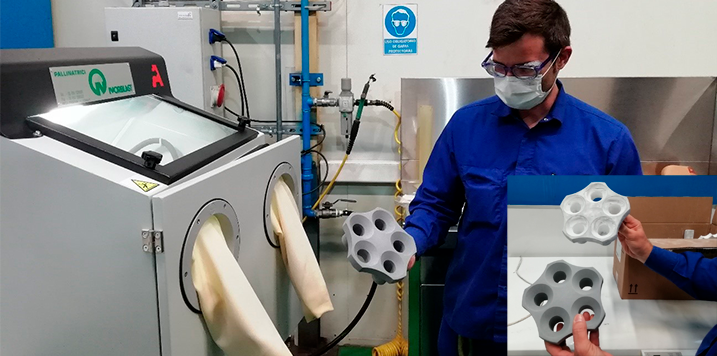 12 April, 2021
Ford and Abrast (a brand of the Coniex Group) start a collaboration to optimize and automate the postprocessing operations after 3D components have been printed. At the Almussafes plant in Valencia, Ford is dedicated to the design and manufacture engine components.
3D printing technologies are widely used to have the flexibility and speed required to deliver in the automotive sector. Since Ford recently added the cutting edge MJF technology from HP to its 3D printing portfolio the need to clean and finish the parts efficiently has forced the company to invest in state-of-the-art post-processing solutions.
With the collaboration with Abrast and Sicnova (3D Printing Experts and HP Reseller) Ford has complemented it 3D Printing workflow with the acquisition of a 3D7 surface finishing equipment that is now helping Ford getting better and more consistent part quality.
NEWSLETTER
Subscribe to our newsletter. Just insert your e-mail and you will receive the latest news.