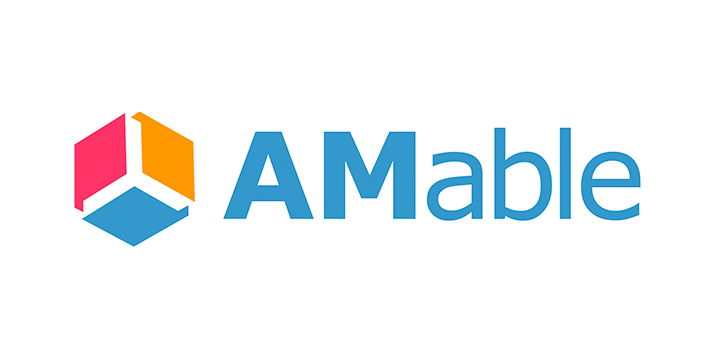 28 May, 2019
The AMable project launches a new call for Experiments, providing funding and services for SME's and mid-caps within Europe Union.
The European project AMable is looking for innovative product ideas that need Additive Manufacturing (AM) to become alive. Throughout the whole process of developing an innovative product idea towards its real part, the selected teams will have the support of AMable consortium. It complements the knowledge and capability of the team and combines all efforts for a ground-breaking product result.
Furthermore, the AMable Services Arena will offer unbiased access to the best European AM knowledge and, consequently, support its adoption.
This open call seeks for ground-breaking ideas, which will result in economically and technologically viable additively manufactured products.
The call aims to enable SMEs to take up AM with the help of financial support and AMable Services. These services target at support and upskilling of employees in the areas of design for AM, technology development, training and business development support.
AMable is co-funded from the European Union's Horizon 2020 research and innovation programme under grant agreement No 768775 and also it runs under the umbrella of European Commission's initiative "ICT for manufacturing SMEs (I4MS)". The principal objective of this project is to accelerate the uptake of additive manufacturing by SMEs/mid-caps leading to innovative products and upskilled personnel.
The parties involved are Fraunhofer ILT & ISST (DE), AIMEN (ES), DTI (DK) EWF (BE), Frederick Research Center (CY), Inspire (CH), Laboratory for Manufacturing Systems (GR), Lortek (ES), The Manufacturing Technology Center MTC (UK), Politechnico di Torino (IT), Sirris, (BE), SUPSI (CH), TNO (NL), TWI (UK), Politechnika Wroclawska (PL), VTT (FI). Industrial Dataspace (DE), KeenBull (CH), Zabala (ES).