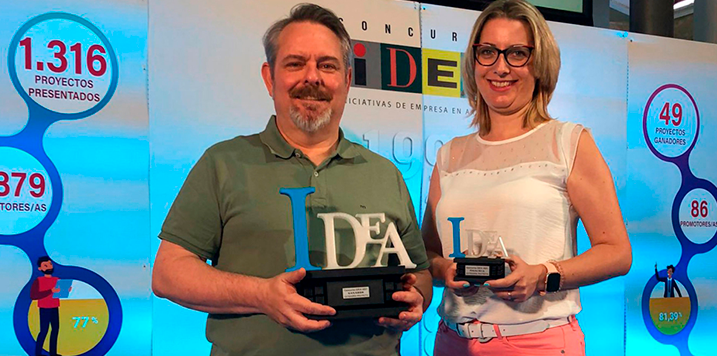 15 July, 2022
Thanks to this award, Moso3D will travel to the US and participate in the International Workshop "Frontiers of Innovation and Entrepreneurship" organized by the Rafael del Pino Foundation with the collaboration of the MIT Sloan School of Management in Massachusetts, which is attended annually by leading figures from the university ecosystem, business and Spanish and international entrepreneur.
Moso 3D presented its "Multitool" 3D printers at the Addit3D fair to the Spanish market and will be present at Formnext 2022, the main additive manufacturing fair in Europe, presenting its brand to the European market in Frankfurt.
The Awards ceremony was held at the Aragon Craft Center, with the presence of multiple agents from the Aragonese innovative entrepreneurship ecosystem. The managing director of the IAF has also been there. Who has highlighted all the finalists of the contest as "a sample of the entrepreneurial talent that we have in Aragon" and has insisted that these initiatives will continue to be promoted to encourage it through companies, universities and research centers, essential to generate knowledge and wealth ".
In the words of Marta Burillo, CEO of Moso3D, "This award allows us to introduce ourselves and make ourselves known in the Aragonese business ecosystem. Without the help of programs like this, it would be very difficult to tackle international projects like ours"
Until this edition, a total of 1,316 projects have been submitted by 2,879 entrepreneurs. Some projects that have led to the creation of 829 companies that have generated 4,862 direct jobs.