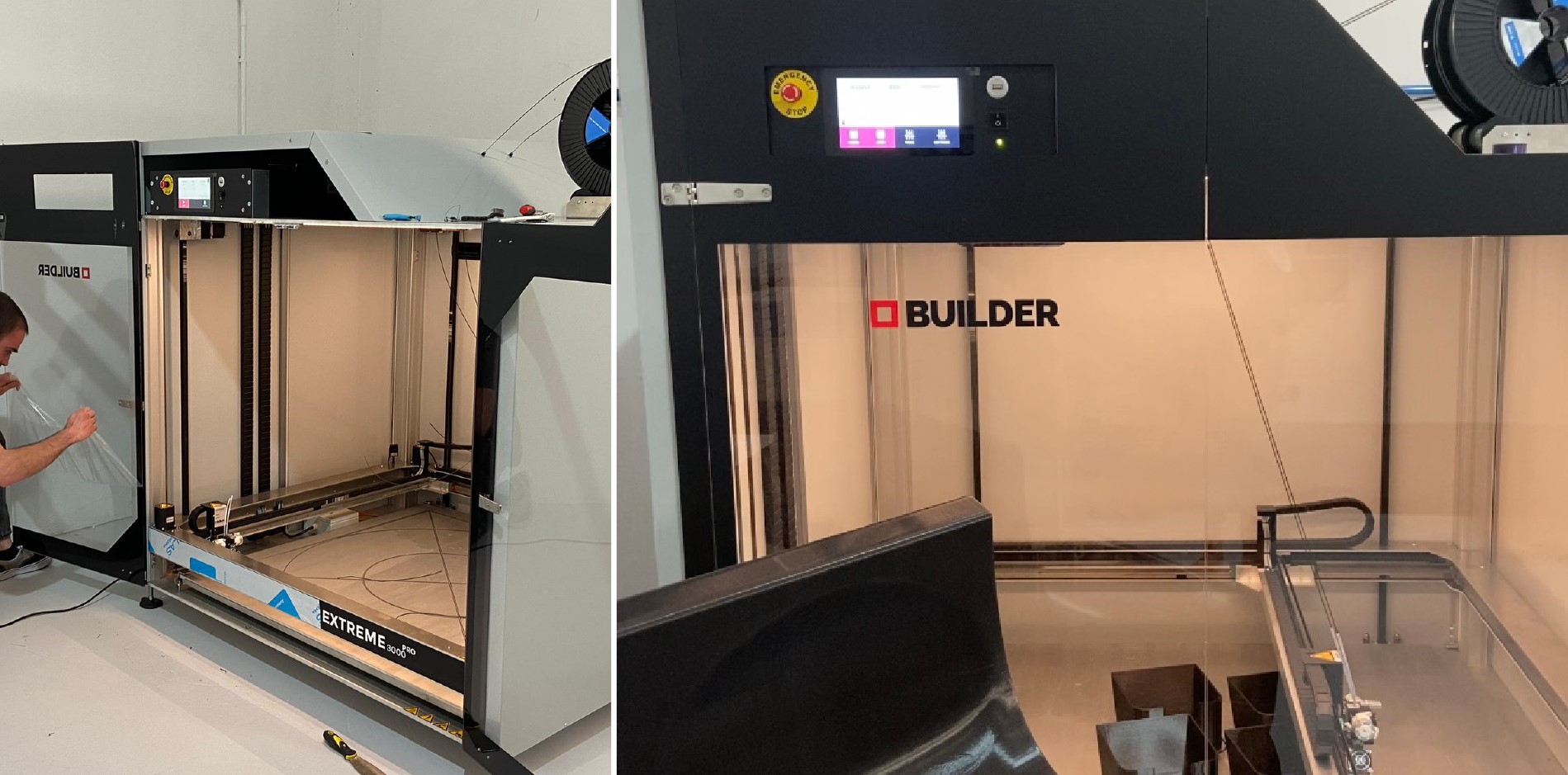 04 July, 2023
In its constant search for the latest technology, MAUSA has acquired the 3D BUILDER BIG FORMAT machine. The Builder Extreme 3000 Pro, with an impressive build volume of 1100x1100x820 mm in the XYZ axes, is particularly suitable for industrial applications. This large-format printer offers complete design freedom and the ability to print large-sized parts without the need for splitting them. Additionally, it features three nozzles of different diameters (0.4, 0.8, and 1.2 mm) to optimize quality and printing time according to specific user requirements. The Builder Extreme includes the Simplify3D cutting software (V5), ensuring top-quality prints for specific needs. Moreover, the machine is equipped with features such as a heated bed, filament detection, a battery pack, and automatic bed leveling.
Watch the available video by clicking here.
MAUSA is a Guipuzcoa-based company founded in 1976 that merges pioneering tooling with new additive manufacturing techniques. More than 40 years of experience guarantee their technical knowledge and drive them to continue growing with new technologies such as 3D printing. They have their own production, guaranteeing the highest quality and control both in the process and in the final product. They manufacture from spare parts and tooling to serial parts, in a wide range of materials such as polyamide 12, TPA, and polypropylene, among others. Mausa gives value to industrialization and post-processing, offering a wide range of finishes, textures and colors. Its professionalism is also endorsed by the fact that it is an official HP and DyeMansion partner in Europe, a synonym of guarantee for all customers.