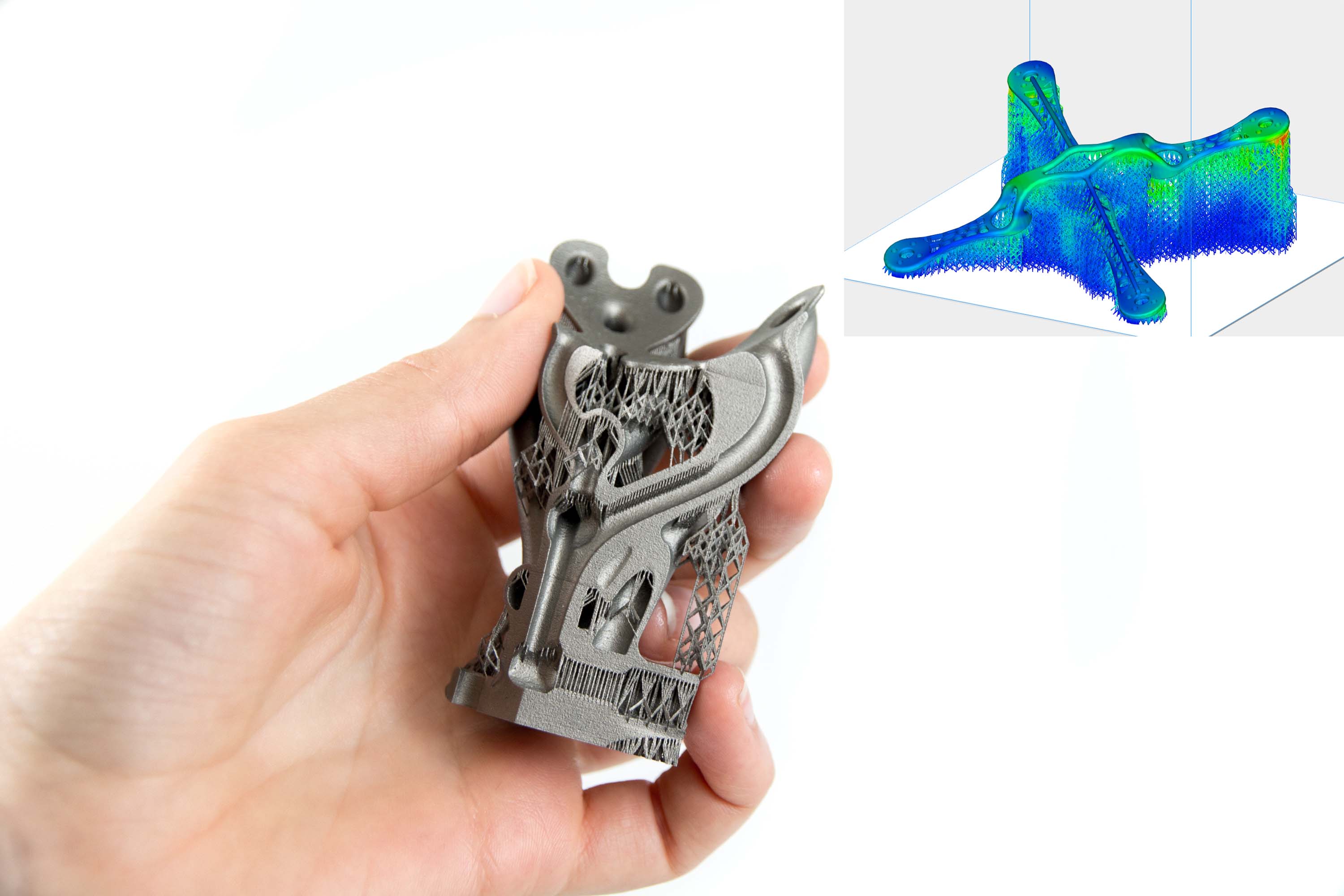 07 November, 2018
Materialise presents its novelties at Formnext (Franfurt) from 13th to 16th november (Hall 3.0 Booth C48). The development of new materials for 3D printing, better and faster machines and increased automation are continuously providing new impulses to the 3D printing industry. This has helped to position 3D Printing not just as a prototyping technology but as a relevant alternative and complementary manufacturing technology for final products. The next challenge is: can we make it worthwhile?
To make 3D printing worthwhile it's necessary to scale production and print more than one or one hundred parts. We need to enable mass manufacturing and make it economically viable, sustainable and profitable.
Today, leading players in the medical, aeronautics, and automotive industry are adopting 3D Printing to create end-use products. Materialise software allows them to scale their operations and increase their profitability and productivity by addressing the main cost drivers: manual labor, materials and machines. The reality of the 3D printing industry is that a lot of smaller and mid-sized companies are running their operations near break-even and are struggling to make a profit, especially for commodity products. This is where software plays a crucial role.
A perfect example is Materialise e-Stage for Metal software, which automates the generation of support structures for Metal AM. This software reduces data preparation time by 90%, cuts support removal time by 50% and allows a powder recuperation of nearly 100%.
Another example is the automated nesting option for Laser Sintering builds. It allows 25% more parts to be built on one machine, leading to increased machine productivity. In addition, the automated nesting reduces the human labor from 8 hours to 40 minutes.
Besides automation, productivity can also be increased by using simulation software. Simulation helps operators to predict and analyze the behavior of a part during physical production by creating a virtual prototype, allowing them to optimize their build preparation and reduce the amount of costly reprints and fails. By applying simulation in our own production process, Materialise was able to produce the same parts at the same quality 42% faster. Today, 10 to 15% of metal parts fail and need to be reprinted. Printing failed or unsuitable parts is very costly, especially for Metal 3D Printing.
Adding simulation allows users to reduce the failure rate, again saving tens of thousands of dollars, depending on the geometries of parts. In total, software tools can reduce the overall cost of a machine by 10% or more. For a production facility running at a 5% margin -- and not many are running on a 5% margin -- that makes the difference between running at a loss and making a profit.
As more and more companies are adopting 3D Printing as an alternative manufacturing technology, service bureaus are operating in a more cost-competitive environment than ever. As a result, they are looking for ways to scale their operations, increase productivity and reduce the overall cost. Software, and especially simulation software, will help them to drive down today's primary cost drivers and scale up to meet the demands of tomorrow's customer.