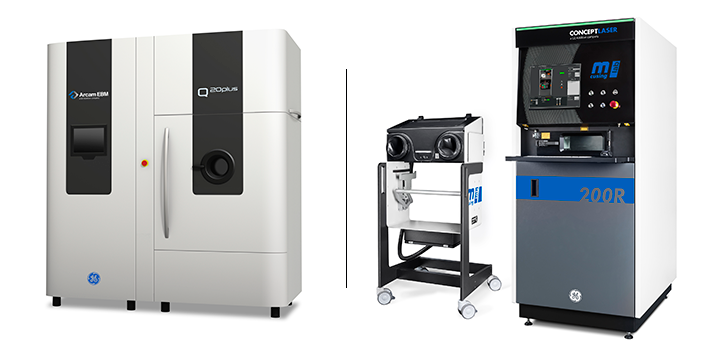 22 May, 2019
Maquinser S.A. has reached an agreement with the prestigious company GE Additive, by which Maquinser, through its division specialized in Additive Manufacturing - 3D Maquinser, shall become distributor in Spain and Portugal of all the products intended for 3D printing produced by the American company, and its brands Arcam and Concept Laser.
The agreement will have a major impact on Maquinser's customers in the automotive, aeronautic, medical/dental, mould, tooling and jewellery sectors thanks to the different technologies of GE Additive's catalogue, Electron Beam Melting machines (EBM) from Arcam and Direct Metal Laser Melting machines (DMLM) from Concept Laser.
GE Additive is an advanced technology company, with enough infrastructure, resources and experience to face any challenge. Dedicated to innovation, and with wide experience in industrial manufacturing, GE is transforming its portfolio to continue its leadership in the new digital era.
With the arrival of GE Additive to their portfolio, along with their extensive experience in the Machine Tool industry, Maquinser is capable of offering its customers an even wider range of technological services, being able to give advice on the most suitable technology for production lines. Even offering the possibility of combining both technologies - additive and subtractive - from a professional perspective, supported by a high quality technical service and an efficient after-sales department to help customers in their production processes.
More information here https://www.maquinser.com/geadditive/