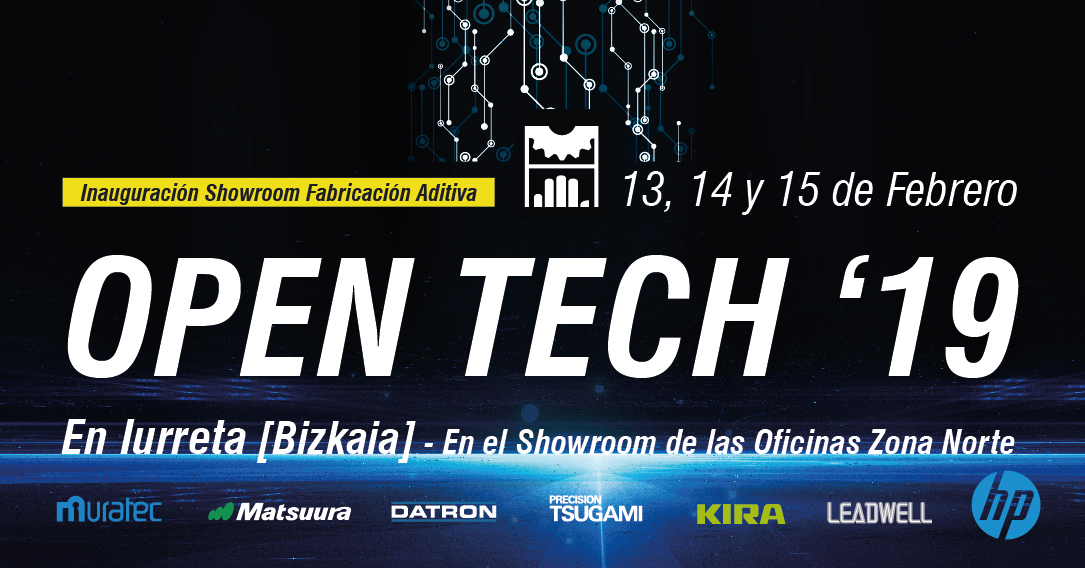 08 February, 2019
Maquinser has acquired the latest development in Additive Manufacturing from Hewlett Packard for its facilities in Iurreta (Bizkaia). We are talking about the 3D HP industrial printer 3D Jet Fusion 580, with Multi Jet Fusion technology (same as HP 4200 series), including black and white/ color printing capacity.
For this reason, next 13, 14 and 15 February, Maquinser organizes the OPENTECH 2019 in Iurreta, where will take place the inaguration of the new showroom for additive manufacturing, as well as introductory talks, presentations and live simulations of our new HP 3D Jet Fusion 580. We will also address all the doubts expressed by our machine tool customers: What the additive manufacturing do for my company? Is the machining compatible with the industrial 3D printing? Could the Additive manufacturing replace the machining? In which cases?. Besides that, we will discuss the future of the 3D printing for metals, with LumeX Advance series, developed by Matsuura, which performs Hybrid 3D printing for metals and machining in one process.
In our OPEN TECH in Iurreta, as it could not be otherwise, will hold live machining demos and simulations, with our wide variety of machine tools available in our showroom – Matsuura, Muratec, Datron, Kira, Tsugami. In addition to that, we will also introduce our new Tsugami Swiss Type Lathes, along with advantages and qualities of their technology.
This event is intended for professionals from Metal-mechanic and 3D printing industries.
Remember, Wednesday 13, Thursday 14 and Friday 15, February. From 10hrs to 18'30 hrs. Friday from 10hrs to 14hrs.
Information and registration: HERE