IS X-RAY AND CT THE SOLUTION FOR EVALUATION OF ADDITIVE MANUFACTURED COMPONENTS?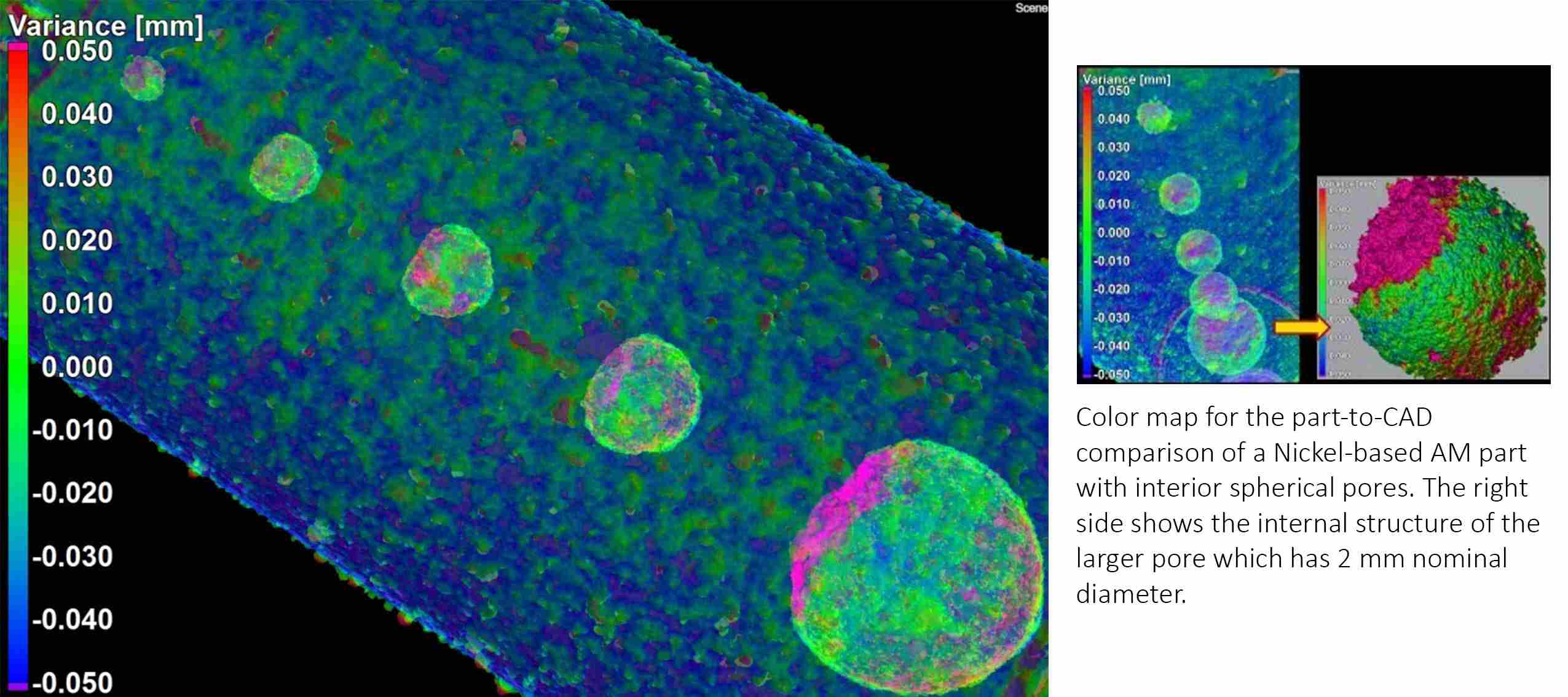 23 February, 2017
Herminso Villarraga-Gomez in collaboration with the National Institute of Standards and Technology (NIST) has recently written and published a paper addressing the viability of X-ray CT for inspecting additive manufactured components. Here you can read or download the paper to take a closer look at the experiment and understand the findings.
Additive Manufacturing continues to threaten to be the next big thing in manufacturing industries. The only hindrance is the ability to gain a reliable and comprehensive non-destructive insight into the complex internal shapes and features of the additive manufactured components. Using the Nikon XT H 225 ST, Herminso and the team at NIST have conducted an experiment to research the viability of X-ray and CT in the characterization of defects and flaws in metal AM parts.
This study presents the findings from an experiment where X-ray and CT is applied to three samples, each differing in their internal features and dimensions with embedded defects. The resulting scans are displayed in a CAD comparison to analyse the quality of features, porosity and pore size. The findings and evaluation of X-ray and CT for the inspection of AM parts are presented in the paper which you can read here.
NEWSLETTER
Subscribe to our newsletter. Just insert your e-mail and you will receive the latest news.