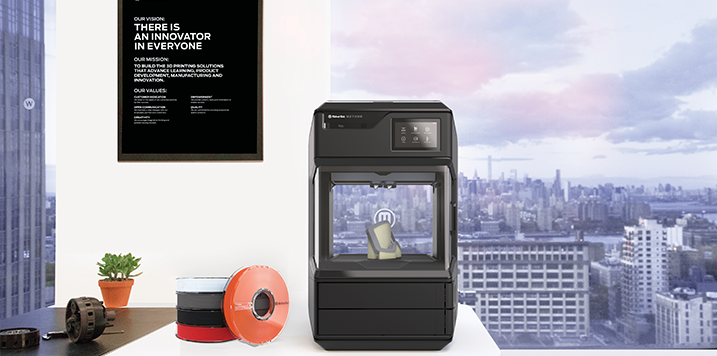 03 June, 2019
The visitors to ADDIT3D will be able to know, advised by experts in the matter, the last 3D printer of MakerBot. The new Method, the first high-performance 3D printer, far surpasses desktop 3D printers, while ensuring the dimensional accuracy and reliability of industrial 3D printers. During the meeting, attendees will have the opportunity to know, exclusively, the main features of the new printer, as well as see it work live.
Likewise, Integral Innovation Experts will present the news about Esprit CAM, the most advanced, powerful and flexible CAD/CAM software system available to date. Esprit covers the programming needs for Machine Tool applications such as Milling, Turning or Thread Machine. This software allows users to reach the maximum precision in the programming of parts, reducing the duration and complexity of CNC programs.
The real-time CAD simulation of Ansys Discovery Live allows performing a simulation during the editing process to have a greater margin of decision. Ansys allows creating a simulation with a unified modeling, since it eliminates distances between CAD and CAE. By performing a simulation in real time the system can make a greater analysis of the designs and improve their efficiency. This allows to make changes more easily based on the results and to be able to experiment with new design ideas.
IoT connects the real world with the virtual world by providing outstanding and useful applications and functionalities in the company, such as collaboration between design and engineering teams in the early prototype stages, simpler and more intuitive work instructions and even offers maintenance services and remote repair.
During this edition of ADDIT3D 2019, the team of Integral Innovation Experts will be showing, live, how the Augmented Reality and the IoT are transforming the way in which companies design, manufacture, operate and repair products.