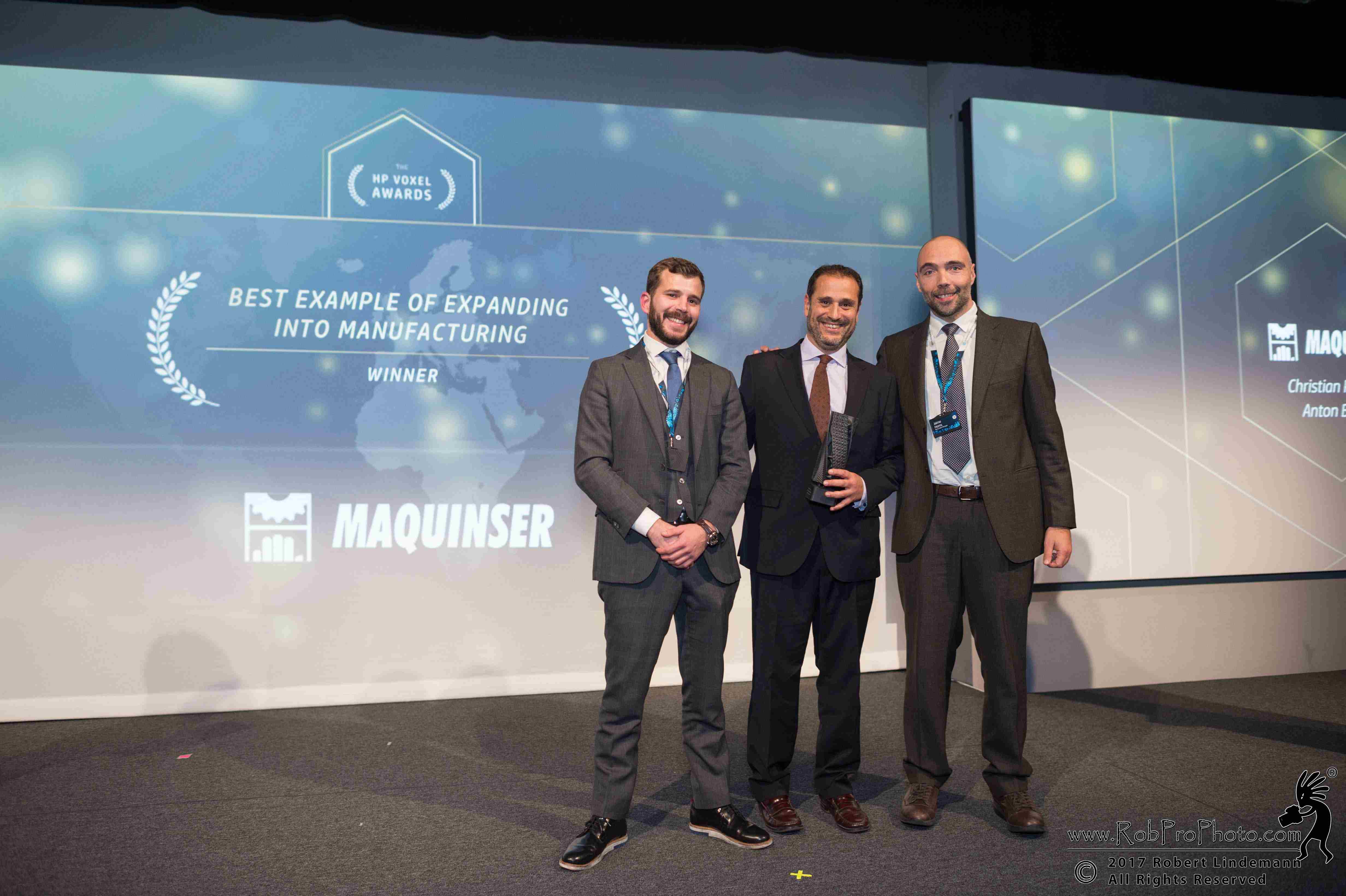 08 January, 2018
Last November 28th, Maquinser attended the HP 3D Printing Channel Partners Summit 2017, organized by Hewlett-Packard in Portland (USA), where all the worldwide distibutors of the HP 3D Multi Jet Fusion technology gathered. During the gala "The HP Voxel awards" (HP voxel awardas) Maquinser was awarded by the multinational as "Best Example of Expanding into Manufacturing." The award was presented to Anton Bravo and Christian Postigo, representing 3D Maquinser team, along with Jaume Homs (Iberia Sales Manager HP).
This awards gives us energy and illusion to view a future full of projects, and we consider this as product of various factors, such as the innovative 3D Multi Jet Fusion printing solution developed by HP, the fruitful relationship between HP and Maquinser, the energy of Maquinser when collaborating and advising our customers nationwide, Maquinser's pre-sale and after-sale services, our technical service and team of professionals. In this way, Maquinser consolidates, before reaching its first year, the project 3D Maquinser, with Anton Bravo in charge of this new division, whose objective is make known and present all the advantges of the additive manufacturing, and implement it in the production lines of the companies that decide to advance towards 3D Industrial printing.
The only thing left is to thank all the companies that have trusted Maquinser to implement the HP Multi Jet Fusion Technology.