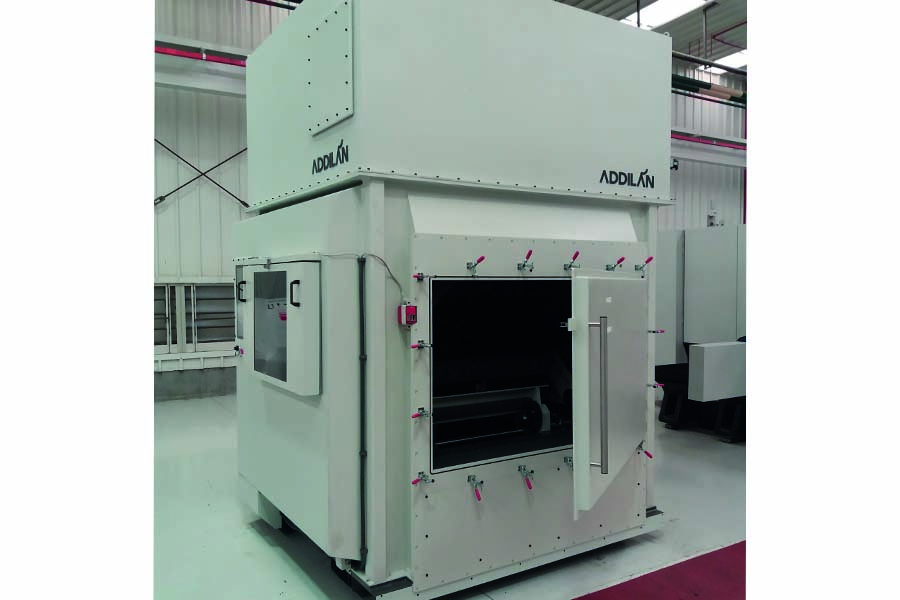 08 April, 2020
HARITIVE, the research and development project, has been successfully completed, which has served to develop and validate the WAAM (Wire Arc Additive Manufacturing) technology, integrating it within companies' value chain.
HARITIVE is one of the strategic Hazitek projects that started in April 2017, and in its three years of duration, has developed a specific machine for WAAM, and all the necessary post-process stages (machining, heat treatments, etc.), as well as the technologies necessary for the optimization of the process, such as in-process inspection, final NDT inspection, development of specific CAD / CAM and simulations.
During the last year of the project, 2019, efforts have focused mainly on the manufacture of demonstrators for the validation of the developed technology. The project has involved a comprehensive approach, focused on the high productivity of the process, the guarantee of compliance with the requirements of precision and mechanical properties, and the maximum use of the material used. End users claim to have obtained very good results with manufactured demo parts, which opens the opportunity to use this technology for new applications.
The success of the project is backed by the recognition that ADDILAN has received for the technology developed, such as the Award for Innovation in Advanced and Digital
Manufacturing, awarded by AFM with the support of BEC and Beaz (Bizkaia Innovation Agency).
Ten Basque companies (Addilan Fabricación Aditiva, Ona Electroerosión, Lagun Machine Tools, Cadtech, Sariki, Izar Cutting Tools, Grupo TTT, CT Ingenieros, Amondarain and Vicinay Cadenas) have participated in the project, five of which are members of Addimat, along with five R + D + i units of the Basque Science and Technology Network (Tecnalia, IK4-Lortek, Vicinay Marine Innovation, Mondragón Unibertsitatea and Invema, AFM CLUSTER technology unit).