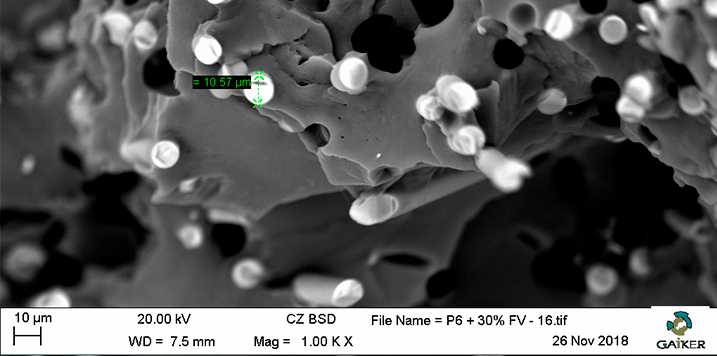 24 May, 2019
GAIKER will be present at the 4th edition of the ADDIT3D International Trade Show on Additive and 3D Manufacturing from 4 to 6 June, which will take place at the Bilbao Exhibition Centre (Barakaldo).
The Centre will exhibit its technological proposals in the ADDIMAT space (Hall 5, stand: I-13), displaying its main lines of work related to additive manufacturing with polymers, and plastic and composite materials.
Within its specialization in the field of additive manufacturing with polymers, GAIKER works in the study of FDM 3D printing with thermoplastic composites reinforced with short glass and carbon fibers, based on technical and high temperature resins. The Centre analyzes the robustness of the 3D printing process in order to favor its industrial use.
Several lines of research are followed. On the one hand, we are focused on the 3D printing of short fiber composites, analyzing the relationship between the printing materials, the printing equipment, the slicing software, and the process variables involved, measuring the effect that the variables involved in the printing process determine the mechanical, dimensional and surface characteristics of the printed parts.
On the other hand, 3D printing of high temperature thermoplastic materials is studied and the methodology of mechanical characterization of printed materials to generate data that can be used in the prediction of mechanical behavior with structural simulation tools such as the Ansys Mechanical.
And finally, they are developing, both rigid and flexible polymeric materials, 3D printing compounds endowed with different levels of electrical conductivity, to open knowledge towards the development of 3D printed electronics by FDM. The aim is to achieve electrical properties for the development of conductive tracks, electrodes, contact points and piezoresistive and capacitive sensor elements.