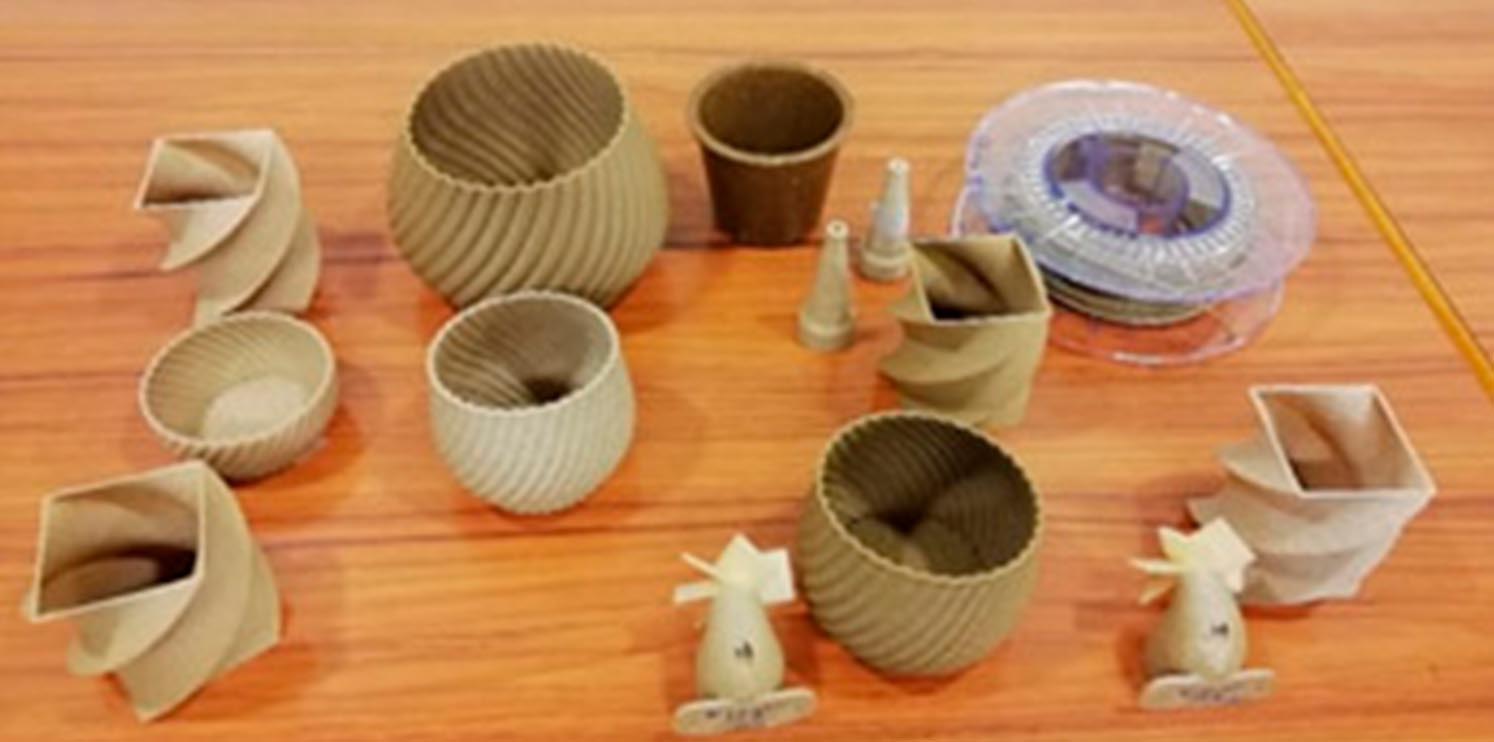 16 November, 2020
The GAIKER Technological Centre is a participant in the European BIOPLAST project, for which it develops 3D printing filaments based on biopolymers and straw fibres to manufacture parts intended for use in the agriculture industry and analyses their social-economic and environmental impact.
The European program INTERREG POCTEFA intends to enhance the sustainable development of the frontier territory between Spain, France and Andorra. The program encompasses the BIOPLAST project (2018-2021), in which the Technological Centre of GAIKER, member of the Basque Research & Technology Alliance (BRTA) is a participant.
This research has a budget of €1.4 M and is co-financed by the European Regional Development Fund (ERDF). Its primary aim is to develop a viable solution for the evaluation of agricultural waste generated in the territories of the POCTEFA zone, since the current volume of this type of waste is very high and the available technological solutions are limited.
This project intends to develop solutions that enhance circularity within the agriculture industry; that is, to use the products obtained from the recovery of the selected waste for the same industry.
The first step in achieving these aims is to study the sources of waste and sub-products of the agriculture industry in the territory that can be used to manufacture polyhydroxyalkanoates (PHAs) —biopolymers that are generated by a fermentation process applied to various kinds of agricultural, agri-food and forestry waste.The PHAs are then produced by microbial fermentation using a combination of crops and modified to prepare compounds that are suitable for the manufacture of bio-based products, integrating the PHAs and vegetable fibres in their formulation.
The next step is to study the physical and chemical properties of the bioplastics in a range of weather conditions, treat them at the end of their life cycle by composting and/or methanation and study returning the compost and digestates to the soil. The final step is to conduct the economic, social and environmental study. The project is currently in this phase.
In this project, GAIKER's Department of Composites and Sustainable Functional Polymers is working on the development of 3D printing filaments based on PHAs and straw fibres with the aim of manufacturing various parts intended for use by the agriculture industry. These prototypes will range from watering nozzles to plant supports that can be printed in various sizes, depending on what they are needed for. It is also in charge of conducting the analysis of the social-economic and environmental impact of these solutions by applying the life cycle analysis method (LCA), which studies both its technical viability and profitability.