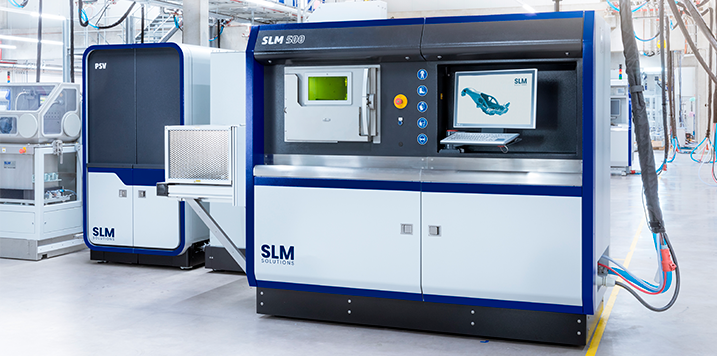 12 February, 2021
Selective Laser Melting Pioneer SLM Solutions has appointed Delteco to sell its products and services in the Spanish and Portuguese market. With this new partnership both companies aim to further advance metal-based AM with the most productive SLM® machines on the market.
The German based company SLM Solutions is one of the pioneers of Selective Laser Melting. As an integrated solutions provider and metal additive manufacturing partner the company offers robust selective laser melting machines for the cost-efficient part production. The product range also includes consultation, installation, maintenance, training and other learning opportunities.
From now on, SLM Solutions' industrial machines complete Delteco's innovative and exclusive portfolio. Available in different sizes and configurations SLM® machines are among the most productive systems on the market. The secrets to success are various innovative features like overlapping multi-laser strategy, closed loop powder handling, patented bi-directional recoating and an industry leading gas flow. This enables customers to manufacture complex, high-quality metal parts that are almost impossible to produce using conventional manufacturing methods. SLM Solutions thereby supports the successful implementation of Selective Laser Melting in existing factories as well as the transfer to industrialized series production.
Selective Laser Melting machines from SLM Solutions are already used today for prototyping and series production in various industries such as aerospace and defense, automotive, energy, healthcare, tooling, research. To further accelerate metal based additive manufacturing, SLM Solutions thereby cooperates with well-known industrial brands, for example with Bugatti or Rolls Royce.
Javier Torres of Delteco underlines: "Implementing a new technology like the SLM® process requires complete solutions. A holistic support is our customer's key to success. We are happy to partner with SLM Solutions, who can provide this support with over 20 years of AM experience. Whether it's SLM® machines, process parameters, powder, or technical support, the state-of-the-art technology enables our customers to successfully enter metal additive manufacturing."
David Wilckens of SLM Solutions adds: "We are very pleased to have found a partner like Delteco. We are impressed by their portfolio and dynamic team and look forward to a great partnership and joint synergy effects."