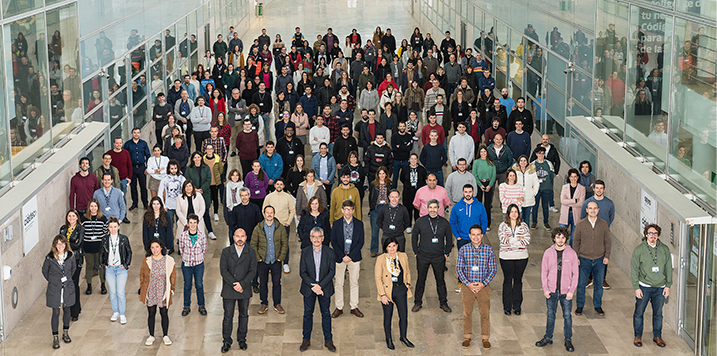 10 March, 2022
CIDETEC commenced activity on 4 March 1997 as an R&D centre focused on energy storage, specifically in electrochemical batteries and hydrogen fuel cells, and in surface engineering, with a research team of four professionals with experience in these fields. After 25 years in operation, today CIDETEC is comprised of three centres working on energy storage, surface engineering and nanomedicine, with a workforce of 215, 50% of whom are doctors in different disciplines. In 2021, CIDETEC reported its highest revenues to date, at €15M.
Recently, the organisation embarked on a new period, outlined in its 2021-2027 Strategic Plan, which forecasts investments of over 30 million euros aimed at doubling the group's size and turnover.
CIDETEC is currently headquartered at the Gipuzkoa Science and Technology Park in San Sebastian, where it has three facilities. It also has facilities at MUBIL, the Gipuzkoa Electromobility Hub, located in Tolosa, which it will soon be transferring to Eskusaitzeta in San Sebastian.
CIDETEC works for both local and international businesses and has formed partnerships with other centres and universities. In its 25-year trajectory, CIDETEC has taken part in over 675 research projects, individually or in partnership with other entities, 65 of which were within the framework of different European schemes that set trends and priorities in European R&D&i for the future.
CIDETEC is an applied research organisation that integrates three international benchmark technological centres in Energy Storage, Surface Engineering and Nanomedicine. Its goal is to bring value to businesses through the development and transfer of technology.