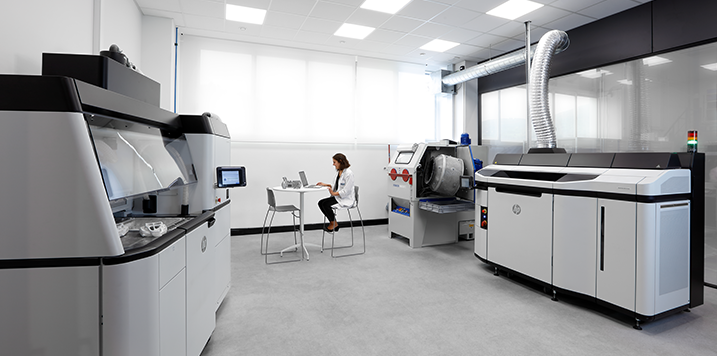 Bronymec, a company specialized in the distribution and machining of polymers, is reinforcing its commitment to additive manufacturing by launching SCAN (Smart Cost Analyzer), a platform for identifying cases where additive manufacturing can offer clear advantages. This platform analyses an inventory of items, however large, identifying the techno-economic feasibility of those with potential of improvement.
For many companies, managing a large inventory of components is not only difficult, but costly in terms of time and resources. This is where additive manufacturing can be a great ally by producing only what is needed, when it is needed.
However, identifying those components where additive manufacturing offers technical and economic advantages can be difficult, especially when considering the multiple additive technologies available. It was this reality that led the company to develop a service such as SCAN.
Bronymec has been manufacturing polymeric parts for more than 25 years, and although this is an obvious advantage when it comes to identify the most suitable types of parts for additive manufacturing, part-by-part analysis is wearisome.
Thanks to this software, the identification of cases with the potential for technical and economic improvement through additive manufacturing is facilitated in just a few minutes. SCAN allows mass evaluation of many items to detect cases where additive manufacturing is not only technically feasible, but also economically profitable.
At a time when additive manufacturing offers added benefits such as shortening the supply chain and making it more resilient, as well as being a key factor on the road to a more sustainable industry, the market needs to be able to identify those components that can be easily directed towards 3D printing.
At Bronymec, they have the resources to provide a full analysis of the savings potential with concrete data for each reference.
Specialized DfAM engineers, as well as reverse engineering and Luma optimization service, ensure that the distinguishing value of additive manufacturing is maximized, with detailed reporting through SCAN platform.