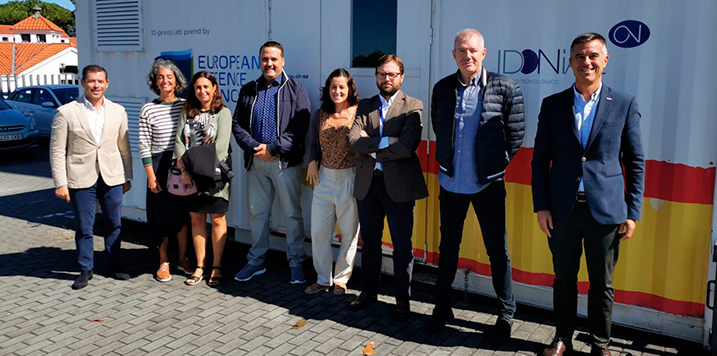 14 October, 2022
The Board of ADDIMAT met on 22 September last in Gijón, where it also made visits to the facilities of TRIDITIVE, IDONIAL and ARCELOR MITTAL.
ADDIMAT has just welcomed three new businesses from the advanced manufacturing and 3D printing field into its business collective, namely AMPERE, ECELENI and HOSSL.
AMPERE specialises in the supply of raw materials for industry all across Europe. In the additive manufacturing sector, it also supplies metals, alloys and ferroalloys for the manufacture of metallic powders. In addition, it supplies metallic powders and other consumables for additive manufacturing. It also offers abrasives and blasting materials for surface treatments using blasting and shot peening.
ECELENI, offers 3D printing services using a host of technologies (PolyJet, FDM, SLS, MJF). In addition to additive manufacturing, ECELENI also offers 3D development services, machining and fast moulds (silicone and steel).
HOSSL is a company with almost 50 years of experience in commercial representation of German companies on the Spanish market. Traditionally linked to the foundries sector, in 2014 it entered the additive manufacturing sector via ExOne, precisely for the sale of sand 3D printers. It later expanded its activity to the metal printing market with the Binder Jetting technology. It has recently embraced Laser-Powder-Bed-Fusion technology (LPBF) in collaboration with the manufacturer Kurtz Ersa as a complement to the Binder Jetting technology.
The association is preparing its upcoming activities, with highlights including organising a joint stand and corporate events as part of the Advanced Manufacturing Madrid trade fair on 19 and 20 October next.