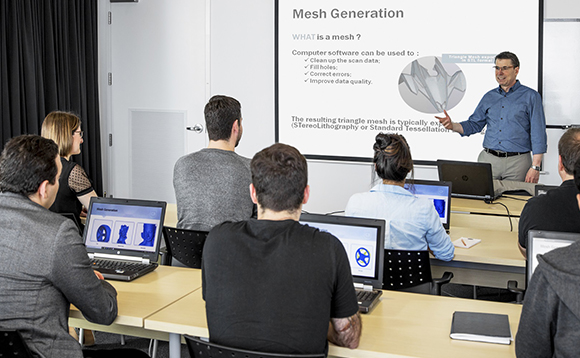 04 September, 2018
For all educational and research centers interested in being able to use the latest technology in 3D Scanning, Reverse Engineering, Metrology and 3D printers.
AsorCAD has always believed that teachers and researchers should have access to the best three-dimensional measurement technology in order to prepare future engineers and designers, who will fill the jobs of the future, more effectively.
And only in this way can research be carried out that will improve the lives of all of us in the near future.
Therefore, AsorCAD is proud to present the ACADEMIA program, a suite of solutions that adapts to the special needs of students around the world.
Equipment at an unbeatable price. Our 3D scanners bring knowledge of technology to faculty and students in an easy and efficient way. We also offer you 50 seats software licenses for reverse engineering and metrology for totally FREE, with 5 years of technical support and software updates at no cost.