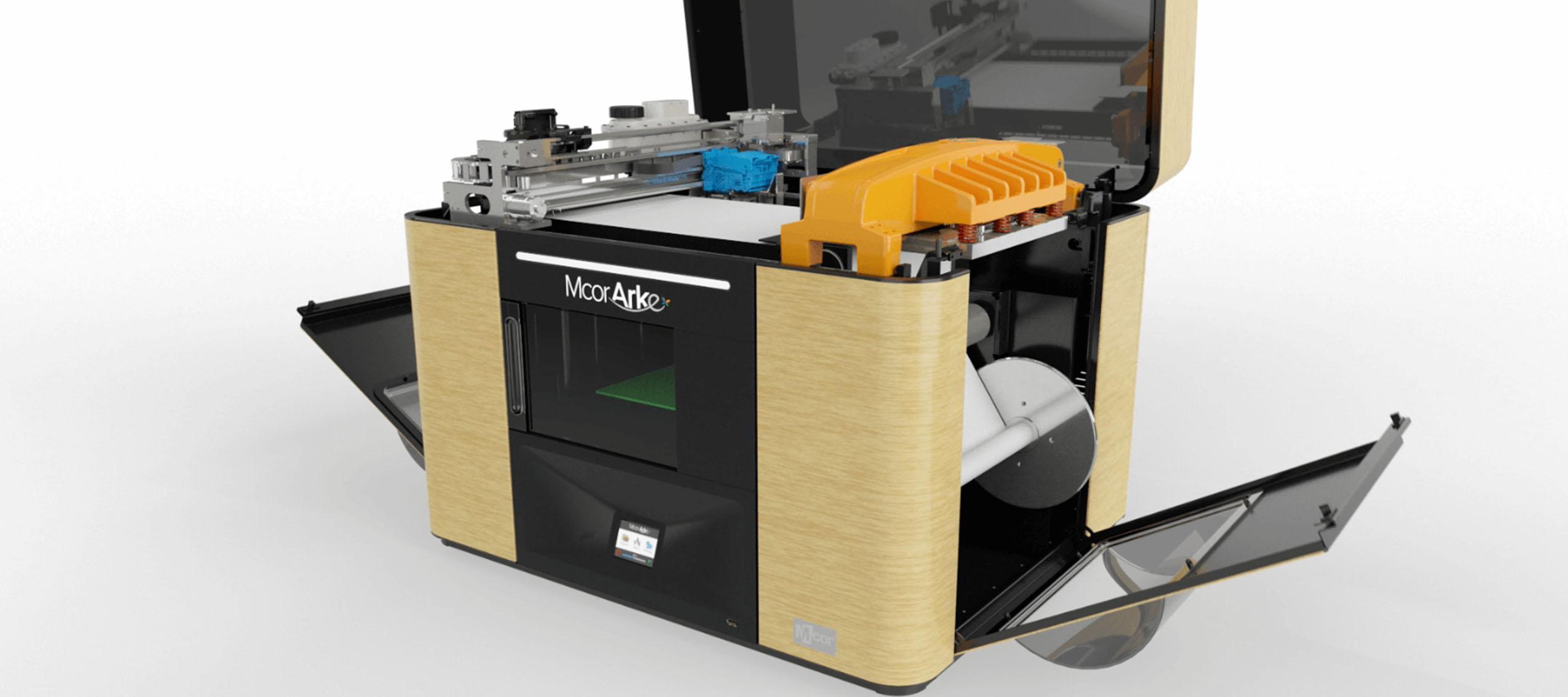 24 May, 2017
AsorCAD Engineering, specialized in 3D technologies for more than 10 years, incorporates the Mcor Arke 3D printer into its product portfolio.
The novelty that makes this 3D printer unique is the material it uses. It is the only additive machine in the market that uses paper as raw material.
The machine deposits and stacks sheets of 100% recyclable paper that are glued together and colored during the process, it allows to obtain a finished, compact and in full color piece in a short time.
Designed primarily for the marketing market, it will also enable to bring the 3D printing closer to the public. It definitely has a technical use, but is focused on the showing products in sectors such as architecture, education, museums, ... in general to those activities in which to see the piece in 3D and color adds an added value.
Technical characteristics:
Color: High definition photorealistic
Print volume: 240 mm in X axis, 205 in Y axis and 125 mm in Z axis, with a resolution of 0.1 mm
Material: Paper, 100% recyclable
Equipment dimensions: 880 x 593 x 633 mm
Power Required: 350 W, 240 V, 50 Hz or 120 V, 60 Hz
Print Formats: stl, obj, vrml, dae, 3mf
Hardware required: 8 GB of memory and 100 GB of hard disk, 1 GB of graphics card
Connectivity: Ethernet, USB, Wifi
Operating Systems: 64 bit Windows 7, Windows 8, Windows 10 and OS X Yosemite
Regulations: CE, UL
System software: Mcor Orange
Office compatibility: yes
This special 3D printer can be seen exclusively for Spain at the AsorCAD E36 stand of Hall 5, at the ADDIT 3D fair, in Bilbao on June the 6th, 7th and 8th.