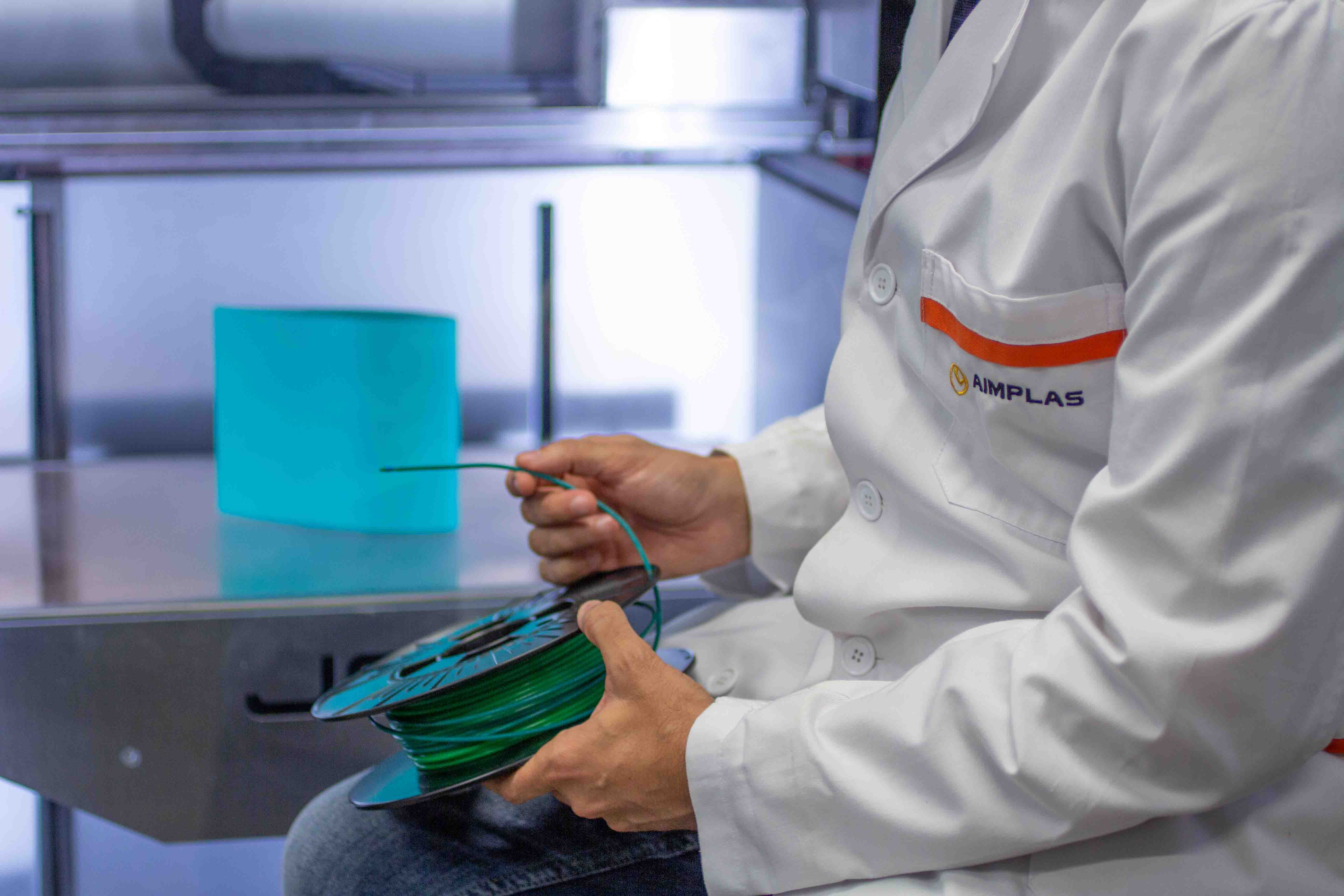 30 October, 2018
Additive manufacturing or 3D printing is an enabling technology available for the plastic industry in its transition towards Industry 4.0 that already allows the manufacture of fully functional parts and moulds, which has positioned it as a serious alternative of traditional machining and forming processes. To be able to use this technology with functionalized materials is one of the industry's challenges due to the processing difficulties they present up to now. For this purpose, AIMPLAS, the Plastics Technology Centre, is developing the project FA DRIVER, supported by the Valencian Institute of Business Competitiveness (IVACE), whose results will be transferred to all companies in the Valencian sector.
Approved by IVACE with 196.650 euros of aid and with the co-funding of the European Regional Development Fund (ERDF) funds of the EU, within the ERDF Operative Program of the Valencian Region 2014-2020, the project FA DRIVER will allow to develop formulations of technical thermoplastics with thermal conductive properties adapted to the 3D printing process specifications by means of Fused Deposition Modelling (FDM) technology.
The results of the project will allow companies to include these conductive compounds in their production (either in final parts or in tooling elements) with enough guarantees and confidence. To this end, the collaboration of Valencian companies dedicated to the development of parts and tooling, 3D printing equipment, as well as final part users for the validation of each stage of the project will be used.
The results of the project will be transferred and disseminated throughout the plastic industry, from plastic material manufacturers or compounders, to equipment developers, users of moulds and tools, and potential end users who apply it to the development of high added value products.