ADDVANCE IS SELECTED AS 3YOURMIND SERVICE PARTNER AND OFFICIAL DISTRIBUTOR IN SPAIN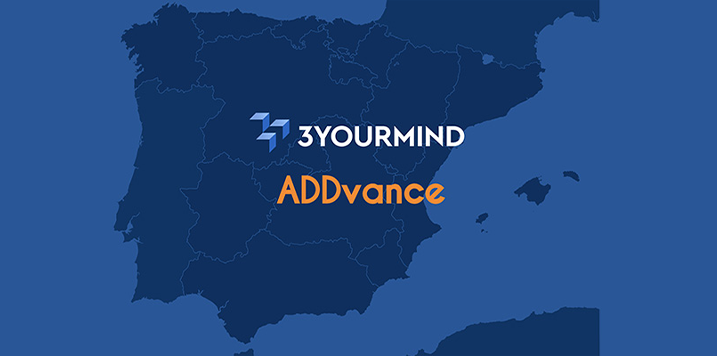 07 November, 2019
ADDvance has been chosen to be 3YOURMIND's service partner and official software distributor for the Spanish market. Both companies will work closely to provide the market with useful tools to boost the efficient industrialization of additive manufacturing.
3YOURMIND is a company specialized in offering software solutions to automate additive manufacturing processes and increase workflow efficiency and traceability. Created in 2014, this company of German origin has had great acceptance and growth within the different industries that have adopted additive manufacturing to increase their production.
In the choice of ADDvance, 3YOURMIND took into consideration the knowledge and experience in industrialization and software integration solutions, as well as their balanced offering focused on management, training programs and industry connections that will support 3YOURMIND to better serve the Spanish market. The experience of the two companies in process integration will be key to support a long-term movement towards Industry 4.0.
NEWSLETTER
Subscribe to our newsletter. Just insert your e-mail and you will receive the latest news.