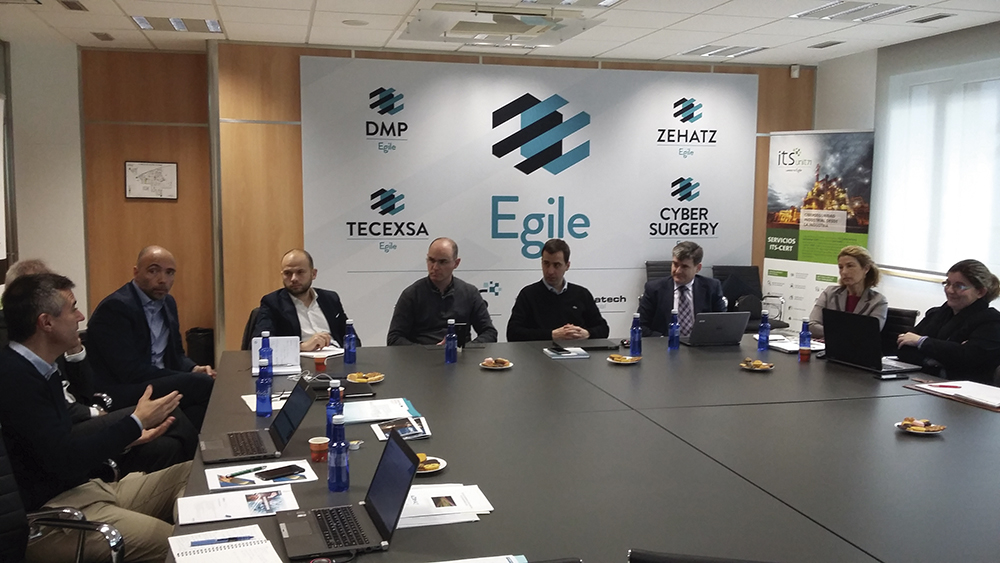 10 April, 2018
The Board of Directors of ADDIMAT, met on March 21 at the facilities of the Egile group, and welcomed seven new companies in the association. The companies, ALTAIR, CATEC, CITD, DELTECO, INDAERO, MAUSA and MONDRAGON UNIBERSITATEA are now part of the largest Additive Manufacturing ecosystem of Spain. ADDIMAT has 64 members with these new members.
ALATAIR is leading provider of engineering software for product development and has a specific software to create structurally efficient concepts quickly and easily, and offers additive manufacturing process simulation solutions, providing end-to-end solutions for additive manufacturing product development.
FADA-CATEC is a technology center focused in the development of technologies related with the aerospace industry and the factory of the future, and has developed a large list of applications in additive manufacturing for commercial and military aircrafts, helicopters, launchers and satellites.
CITD has a skilled core team with more than 20 years in aerospace market developing and manufacturing structures and systems, and Its aim is to deliver to the customers, high advanced products for aerospace structures, based on additive manufacturing technologies.
DELTECO is the distributor of national and international brands of machine tools.
INDAERO manufactures tooling, GSE and accesories for aerospace. In 2015 the company began to produce additive manufacturing parts for tooling, prototipes and final parts for aerospace.
MAUSA is specialized in the integral management of plastic and rubber-metal injection molds, and recently they took a step further and have incorporated HP's 3D printing technology into their services.
And finally, The MONDRAGON UNIBERTSITATEA plastics and composites technology research group, focuses above all on processing out of structural composite autoclave, addressing topics such as the new RTM and pultrusion variants, curing alternatives, process monitoring, or process and product simulation.
The association will hold its annual assembly on May 11, which is part of the named Advanced and Digital Manufacturing Day organized by AFM Cluster, where the attendance of more than 300 companies of the manufacturing sector is expected.