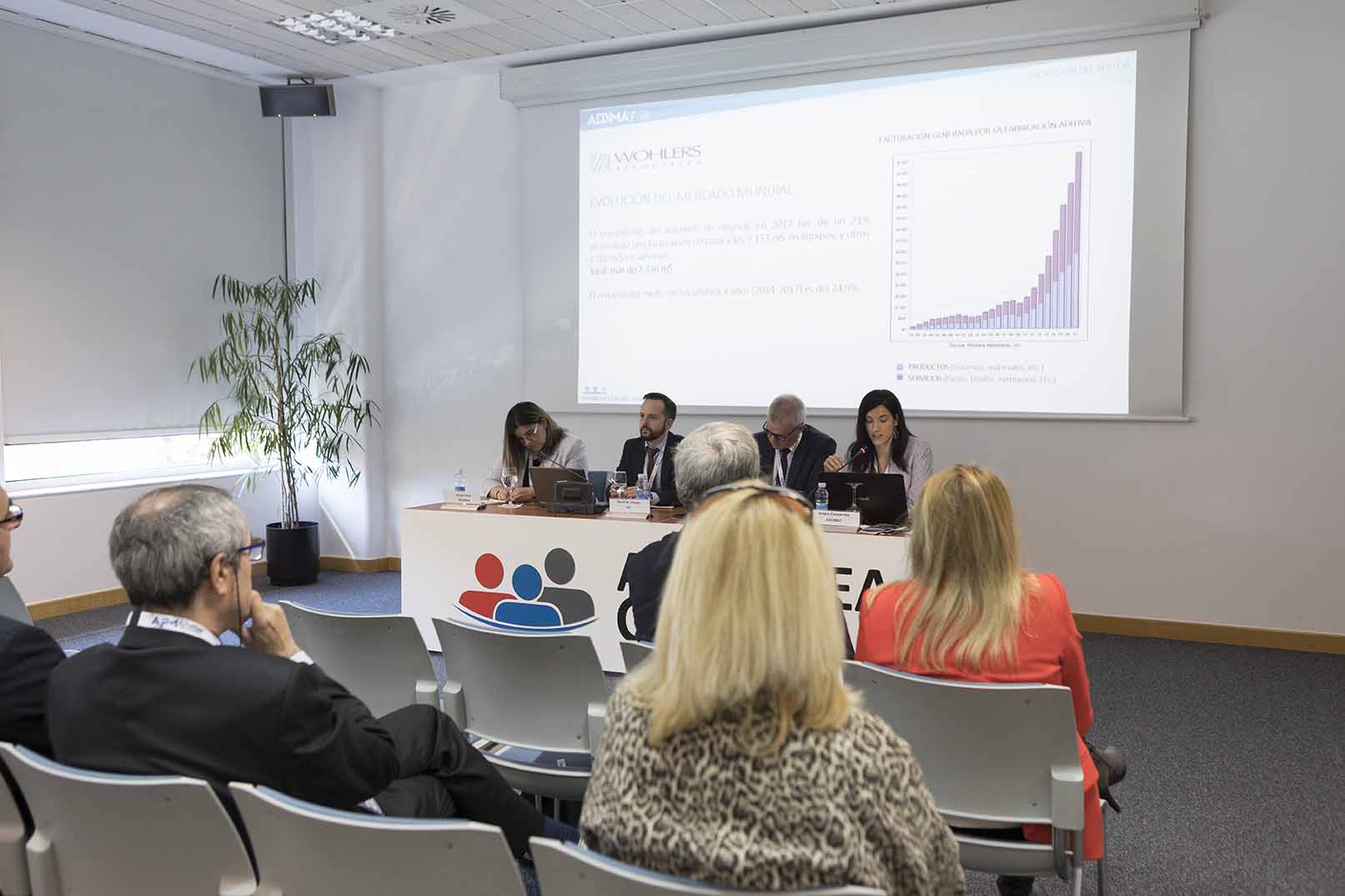 17 May, 2018
The ADDIMAT Assembly was held on May 11, at the auditorium of the Technological and Scientific Park of Gipuzkoa, San Sebastián, within the Day of Advanced Manufacturing, networking event organized by AFM CLUSTER. The assembly of ADDIMAT, which had the participation of half of the associated companies, and in where the management plan and the budget for the year 2018 were approved.
The president of the association, Alfonso Urzainki, of Egile Corporation, made a call for business cooperation and encouraged attendees to promote R & D projects and collective initiatives.
After the meeting, the additive manufacturing sector joined the main event, in which the lecturer Emilio Duró spoke as a guest speaker with a talk entitled "No vale rendirse" (Do not give up).
The closing ceremony was attended by Eneko Goia, Mayor of San Sebastian; Arantza Tapia, Minister for Economic Development and Infrastructure of the Basque Government and Markel Olano, Head of the Provincial Council of Gipuzkoa. Together with them, Javier Zarraonandia, Deputy Minister for Industry and the Managing Director of SPRI, Alex Arriola.
From the world of business, there were the Chairman of Confebask, Roberto Larrañaga and the Managing Director, Eduardo Arechága; the Chairman of Elkargi, Josu Sánchez and the Chairman of Mondragon Corporation, Iñigo Ucín, as well as representatives from numerous companies associated with AFM.
300 people attended the event, including representatives from machine-tool, additive manufacturing, hardware and industrial supply companies, training centres, business associations and chambers, as well as from the institutional field.