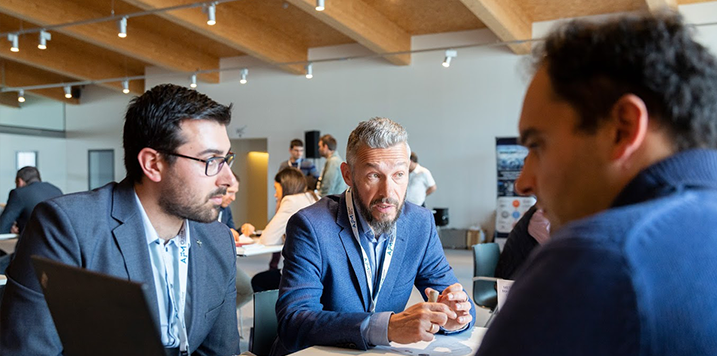 22 July, 2019
Eight new organizations joined ADDIMAT on the 16th of July. The Board of Directors of ADDIMAT, that met the 16th of July, approved the entry of the entities BEZZIER, DMG MORI, HIPERBARIC, LEITAT, NAVANTIA, NEW INFRARED TECHNOLOGIES, TECHNICAL MARITIME BUREAU and the UNIVERSITY OF BURGOS.
The Additive & 3D Manufacturing Technologies Association of Spain already has 89 members. ADDIMAT joins the efforts of companies that are part of the entire value chain of the whole sector, in order to enhance business collaboration and accelerate the development of the additive manufacturing sector in Spain.
As a result of the strategic reflection that the sector carried out last year, ADDIMAT is promoting in 2019 new activities, such as the collection of industrial success stories, the dissemination of which will begin shortly, in order to transfer to the industry the opportunities additive technologies. In addition, the association is holding various business meetings, through the organization of bilateral meetings, in which it gives the possibility for the 500 companies that form AFM CLUSTER to contact each other. The next Advanced Manufacturing Meetings will take place during the 22nd Advanced Manufacturing Congress organized by the association, from October 23 to 25, in San Sebastian.