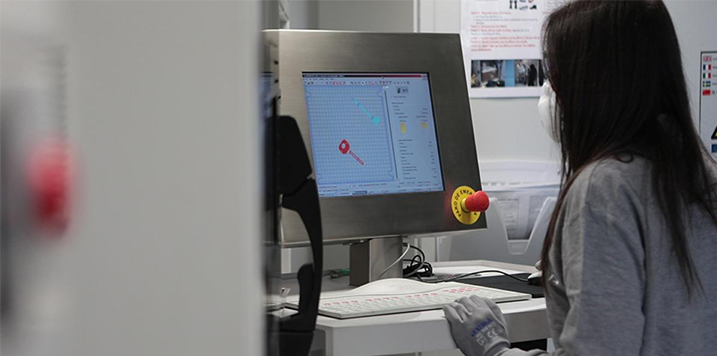 Aciturri Additive Manufacturing, a division of Aciturri, specialized in the development and production of aeronautical components using additive manufacturing technologies, has installed the first flying parts manufactured in Spain using this technology, in the vertical stabilizer (VTP) of an Airbus A350.
Aciturri obtained EN 9100 certification for these parts in 2019 and becomes the first work package provider to be qualified. They are manufactured using molten deposition or FDM (Fused Deposition Modelling) technology in ULTEM 9085, a resistant, lightweight, non-flammable thermoplastic material. These components are part of the installation of the video camera located in the vertical stabilizer, which allows passengers to have a panoramic view of the aircraft from their seat screen, and the long-range transmission antenna that keeps the aircraft in contact with the ground.
One of the strategic objectives of Aciturri is to incorporate the different manufacturing technologies present in the market and to investigate their application in airplane components, both in the structure and in the engine area. In this aspect the additive manufacturing is one of the great revolutions for the aeronautical industry because it makes possible the manufacturing of lighter, reliable and efficient components with a higher complexity than the one achieved with the conventional technologies.