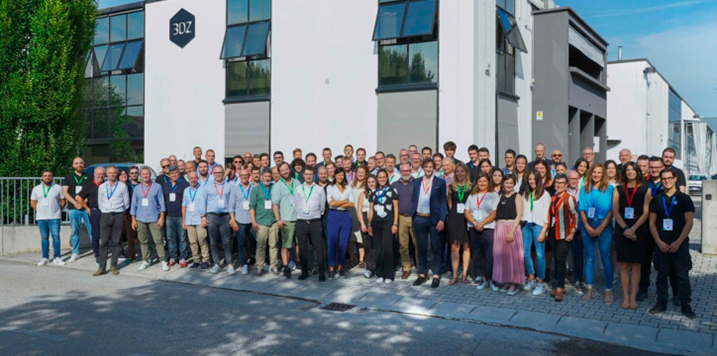 The company 3DZ, headquartered in Bilbao, has been dedicated to 3D printing and additive manufacturing technologies for over 10 years. Specifically, its activity began in northern Italy in 2011. "This region is a benchmark in the country with a significant level of industrialization, and in some sectors, it is also used as a model for other European countries," explains Iban Abad, the CEO of 3DZ.
The company, with 13 branches across Europe, offers a wide range of services to its more than 2,700 clients, from consulting to detailed studies. "We cover needs analysis to the definition of the most efficient technologies and workflows, to determine both the maturity of the interested company and the profitability in adopting these technologies," says Abad. They also provide training and occasional 3D printing services.
Their main function is to distribute machinery, namely 3D printers and scanners. "To bring the products closer to the customer, we use distribution channels. That's where we come in; we have access to the machines and materials, and we put them in the hands of the end customers," says the CEO of 3DZ.
The sectors they work for are quite diverse, including automotive, aerospace, machine tools, robotics, and others that are less well-known. "In fields like jewelry and dentistry, 3D printing and additive manufacturing have been well-established for several years," explains Abad. Indeed, "they are less known, but many of the dental implants we receive today are 3D printed," he adds.
Cost and time savings in part manufacturing are the benefits that interest companies, says the CEO of 3DZ. "In many cases, these savings are significant and represent a considerable improvement that helps optimize many business processes."
"Passion, experience, and constant innovation have made us a point of reference in the industry and have placed us at the top as European distributors," asserts Abad. One of 3DZ's keys is to rely on leading manufacturers in 3D printing, scanning, and 3D software. "3D Systems, Markforged, Nexa 3D, Formlabs, Artec 3D, Materialise, and Oqton are some of these manufacturers," he explains.
Currently, 3DZ continues to strive for improvement. "We try to be as close as possible to interested companies to introduce them to 3D Printing and Additive Manufacturing technologies," Abad explains. Furthermore, they are venturing into a new sector, education. "We are working together to train new professionals skilled in these technologies, providing knowledge and technological transfer, both in universities and vocational training centers," he adds.
Source: Grupo Spri.