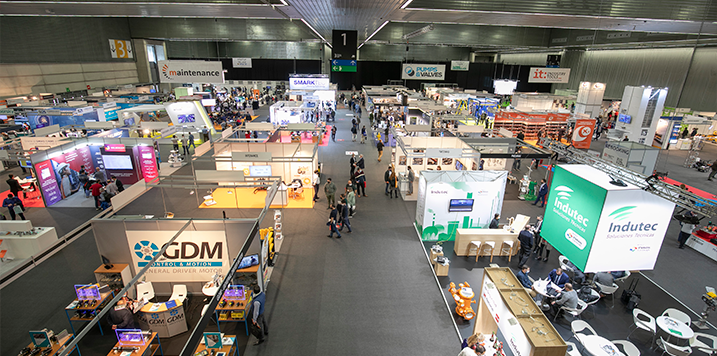 The industry will be out in full force from 6 to 8 June 2023 at the Bilbao Exhibition Centre to celebrate the +INDUSTRY event. For three jam-packed days, BEC will transform into a major meeting point dedicated to Smart Manufacturing; a business forum bringing together visitors and highly specialised firms from all over the world.
During the +INDUSTRY event, AFM CLUSTER will host companies from the different fields of activity it represents: machine-tools, additive manufacturing and 3D printing, industrial supplies and hardware, machining and metal mechanical transformation and startups, which will be distributed throughout the different trade fairs being held simultaneously: ADDIT3D, SUBCONTRATACIÓN, BEDIGITAL, MAINTENANCE and PUMPS&VALVES. AFM CLUSTER will also have a stand with group participation by 18 companies from its different collectives, as well as the association itself; and also a B2B meeting space.
In the last edition of the fair held between 26 and 28 October 2021, a total of 10,332 professional visitors took part, 633 exhibiting firms and 60 national and international expert speakers. This edition is expected to draw even larger crowds than the last.