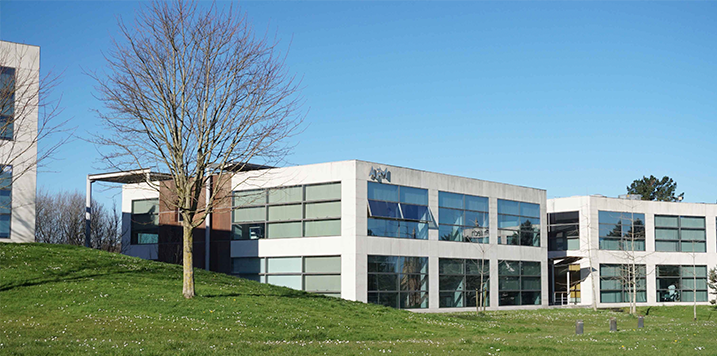 15 April, 2019
ADDIMAT's Board of Directors, who met on the 21st of March, have approved the incorporation of ten new companies into the association. ADDVANCE, BOLOBERRY, CAF, CIDETEC, GAIKER, MSC, SCAN3D, SIEMENS and TRIDITIVE are now part of the largest additive manufacturing ecosystem in Spain. With these new members, ADDIMAT now has 81 associated companies.
ADDvance offers expert consulting services on the successful adoption of additive manufacturing technology and its integration into other production systems.
Boloberry Technologies is a manufacturer of 3D printers and CNC machines located in Barcelona.
CAF Digital Manufacturing is an accelerator in the implementation of digital manufacturing and a benchmark in digitization and additive manufacturing in the field of equipment goods.
Ciditec is a Surface Engineering technology center and is developing different projects in order to show the benefits of the application of surface finishing technologies such as chemical polishing, electropolishing, shot blasting and laser treatment, independently or combined, to finish metal parts produced by AM.
Gaiker is a technology centre expert in the formulation, characterization and transformation of plastic materials in both traditional processes and those associated with additive manufacturing.
MSC Software is a software company that helps product manufacturers improve their engineering methods with software and simulation services.
Loire Gestamp is the largest Spanish manufacturer of hydraulic presses, established since 1962 in Hernani.
Scan&3DPrint advises on the new opportunities that industrial 3D printing offers to companies, and provides a complete service running from digital representation of concepts to manufacture of prototypes or final products.
Siemens operates in the Industrial, Energy, Mobility and Infrastructures sectors. The company has global centres in Spain for innovation, manufacture and exports.
Triditive is a company founded in 2016 that has developed AMCELL®, the first hybrid and automated additive manufacturing machine on the market, for mass production of metal and polymer parts.